Tanks not compulsory, but boats must be 2km offshore before they can dump sewage into sea.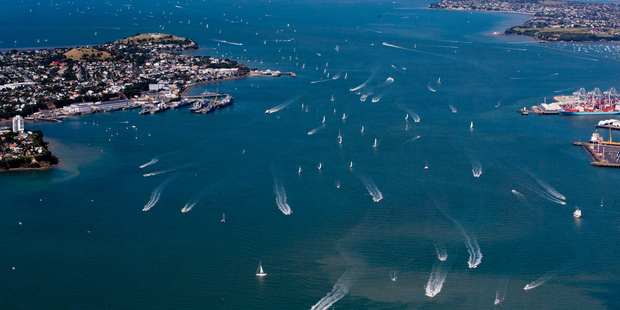 Recently I got into an argument - well, let's call it a free and frank exchange of views - about sewage holding tanks on boats. My friend and I are both yachties and often sail in the Hauraki Gulf and further afield. She maintains that the law says that all recreational boats must have sewage holding tanks. I say that they don't, and that you may discharge sewage from your boat if you are further than 500m from shore. Can you settle this for us please? David Williams, Auckland.
Unfortunately, you're both wrong.
A spokesman for Auckland Council advises that as of September 30, 2013, boats must be more than 2km offshore before discharging untreated sewage into the ocean. This may come as some surprise to local boaties.
This restriction applies to Auckland Council's marine area, which takes in the Waitemata, Manukau and Kaipara harbours as well as the Hauraki Gulf Marine Park and Goat Island marine reserve. And while holding tanks are not compulsory, if you are planning to spend a lot of time at sea within the 2km zone, then some sort of treatment or containment system on your boat might be judicious.
For a full overview of the proposed Auckland Unitary Plan, which contains the new restriction, visit the council's website at www.aucklandcouncil.govt.nz and look at plans, policies and projects.
Submissions on the Unitary Plan closed on February 28.
But you were nearly right, Mr Williams. Until September 30, you could discharge sewage from your boat if you were more than 500m from the shore.
Regulation 11 of the Resource Management Act (Marine Pollution) Regulations, promulgated in 1998, says: "No one can discharge untreated sewage in the coastal marine area from a ship or an offshore installation unless that discharge is more than 500m from shore, in waters deeper than 5m and more than 500m from a marine farm or gazetted mataitai reserve, or more than 200m from a marine reserve." The regulation was amended later to include protection for marine farms, customary fishing reserves and marine reserves.
The regulations only apply in the coastal marine area - that is, from mean high water out to 12 nautical miles. Beyond this there are corresponding maritime rules implemented by the Maritime Safety Authority. On lakes, rivers and inland waterways no national rules apply and regional councils can control boat discharges through their regional plan.
These regional differences may alter distances and depths but regional councils may not make the restrictions less stringent. Where regional councils no longer exist, as in Auckland, other local bodies may make these decisions.
The regulations are based on international conventions. They relate only to boats and ships, and deal not only with sewage but also garbage, marine dumping of waste and incineration.
Thus, while you are not legally required to have a holding tank on your boat, you must comply with the dumping laws outlined above. Discharging contaminants can bring hefty fines or a term of imprisonment. Auckland Council monitors and investigates reports of illegal dumping of contaminants, and takes appropriate action.
• On the web For more information, from the Environment Ministry website, visit tinyurl com/sewagesystem.