New Zealand internet sensation Jamie Curry and charismatic Kiwi The Mad Butcher are behind two anti-bullying campaigns aimed at teens.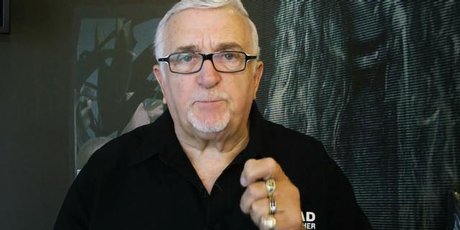 Curry, who has more than eight million followers on her Facebook page Jamie's World, has teamed with Netsafe and Google NZ for an initiative called Web Rangers, while Sir Peter Leitch, who founded The Mad Butcher company, is funding the $100,000 #BeefWithBullies drive.
Both campaigns invite New Zealand teenagers to create anti-bullying videos, but Web Rangers will solely address cyber bullying.
Speaking from her Napier home last night, Curry, 17, said she was often the focus of online bullies and wanted to help others both deal with and not engage in the abuse.
"I get not very nice comments and can relate to the topic," she said.
"Most teenagers are on the internet at the moment so it is an important thing to address and tell people that it is okay to tell someone if you're getting mean comments ... and it's not okay to give those mean comments."
Starting today, Web Rangers invites 14- to 17-year-olds to create a cyber bullying campaign.
Around 200 young people will be invited to take part, attending workshops in Auckland, Wellington and Christchurch in May, and receiving expert training.
Mad Butcher chief executive Michael Morton said the chain wanted to send a strong message.
"This campaign is about supporting and educating all kids involved in bullying and to promote a safer, more secure environment," he said.
From now until May, high schools can be nominated by their local Mad Butcher to produce a two-minute video focusing on any aspect of bullying.
The winning school gets an exclusive private performance by pop group Titanium, a $2000 cash donation and a sausage sizzle.
For more details visit http://netsafe.org.nz/webrangers/