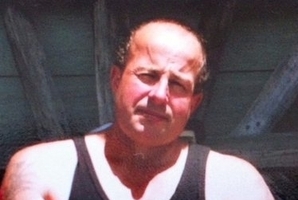 A man accused of being involved in the fatal bashing of a Wairarapa supermarket worker had no idea a member of his group could turn into a "homicidal maniac", a jury has been told.
Kristofer Jones, 23, is one of five people standing trial in the High Court at Wellington over the attack on Featherston man Glen Jones, 40, last January.
He and three others - Tariana Jones, 33, Matthew McKinney, 29 and Hayden Ranson, 28 - have denied murdering him.
Toni Miller, 23, has pleaded not guilty to a charge of aggravated burglary with a wooden bat and axe handle in relation to the attack.
The Crown's case is that Mr Jones was attacked by the four defendants charged with murder, while Miller waited on the street.
The "vigilante attack" was in retaliation to an allegation of rape made against Mr Jones by someone known to the group, Crown prosecutor Grant Burston has submitted.
Paul Paino, Kristofer Jones' lawyer, said in his closing submissions today his client never wanted to go to Featherston.
The evidence given by two of his co-accused, which placed his client with a weapon at the scene, was also unreliable, Mr Paino said.
It was found Mr Jones had died from head injuries inflicted in the attack in his flat.
"Did this man [Kristofer Jones] know when he got out of the car, when just beforehand he said he didn't want to go [and] when he got to the door of that flat, did he know that someone behind him could have effectively become a homicidal maniac and a killer," Mr Paino put to the jury.
The only evidence which showed his client had a weapon was "unreliable'' as it was from two of his co-accused who had motives of their own, he said.
Mike Antunovic, lawyer for McKinney, said his client had consumed an entire bottle of tequila over about five hours and made serious errors of judgement.
The Crown had failed to prove beyond reasonable doubt McKinney had personal knowledge of the probability of murder occurring, and the correct verdict was one of manslaughter rather than murder, Mr Antunovic said.
Miller's lawyer, Louise Elder, referred in her summary to evidence showing her client was bored and detached from the rest of the group.
She did not know about any plans around the attack or any of the weapons which were used because she was not paying attention to the group, Ms Elder submitted.
The trial is continuing before Justice Alan MacKenzie.
- APNZ