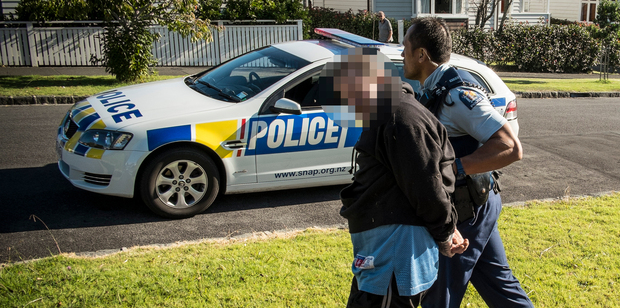 An explosion has rattled Pt Chevalier residents and alerted police to a suspected P-lab which was 300m from the set of the latest series of hit TV show The Block.
Residents were startled by the explosion at a Buxton St house about 9am yesterday, after which a man ran out of the house to Walford St, where he tried to jump over the back fence of Lindi and Carl Kingi's home. The couple later saw police outside their property putting a shotgun shell and pills in evidence bags.
Lindi Kingi was making breakfast when she saw the middle-aged man try to scale the fence outside her back ranchslider.
"A policeman was dragging him off, and I just locked the door." Police said the man came from the house where the explosion took place, Carl Kingi said. "It's all go in the Chev on Saturday morning."
Other neighbours were also rattled. A family living in the other half of the semi-detached house where the explosion took place were yesterday packing their car to leave. A woman said she did not want to come back.
Police put up emergency tape before police officers entered wearing protective suits.