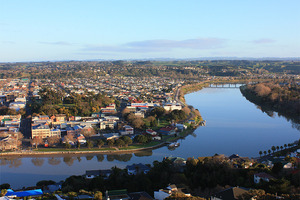 If you're in your 20s and about to buy a house, you're best off in Wanganui and worst off on Auckland's North Shore.
The Roost Home Loan Affordability report out today said those regions were at opposite ends of the scale.
In Wanganui, it will take only 21.8 per cent of a young person's disposable income to afford a home but on the Shore it will take 103 per cent of disposable income.
Both examples are based on houses in the first quartile.
Across New Zealand, people aged 25-29 had to pay 48.1 per cent of their income on a house, up from 47.3 per cent previously, the report said.
Home loan affordability worsened across most of New Zealand last month as median prices and interest rates rose.
A 3.2 per cent rise in the national median house price from January to February caused most of the deterioration, the report said.
Banks are passing on rising mortgage interest rates to borrowers on floating rates and averaged fixed mortgage rates are up 0.6 per cent in the last seven months in anticipation of the Reserve Bank's tightening, the report said.
Roost Home Loans spokeswoman Colleen Dennehy said some banks had returned to offering deals to those with higher LVRs - bigger deposits - and a broker could help borrowers navigate the banks for the best deal.