NZ woman will get left breast back from experimental new technique which enables tissue to rebuild itself.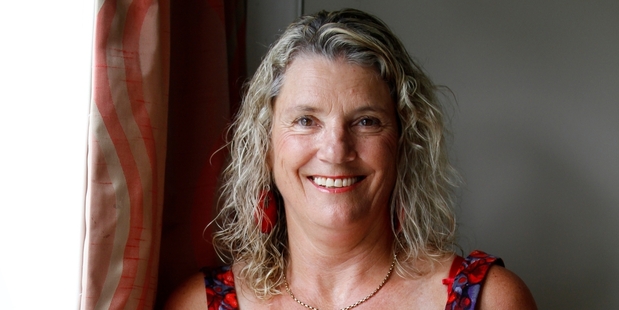 Pauline Boyd wants to grow a new breast.
This might sound unlikely, but with a technique pioneered by a world-renowned surgeon, the Whangarei breast cancer survivor expects to do just that.
Mrs Boyd, 61, had her left breast removed after being diagnosed with cancer in 2008.
She had just enrolled in a nursing degree when by chance she made the potentially life-saving decision to have a mammogram.
The results revealed a tumour near the nipple, leaving her the painful choice of either removing the section and leaving a large concave, or undergoing a full mastectomy.
"I found it really unbelievable," she told the Weekend Herald.
"My first reaction was, you've got to be kidding, I've just enrolled in a nursing degree and I've got everything set up for the year - now I had this other direction in which life was taking me."
She at first made do with a prosthesis - her so-called "chicken fillet" - but wanted a natural breast again.
"I wanted a natural reconstruction using my own fatty tissues."
She went ahead with a tramflap procedure, involving the removal of abdominal fatty tissue and muscle to create a breast shape.
Later, more fat was grafted from her hip and lower thighs.
But last year, after talking through further possibilities with Northland-based plastic surgeon David Crabb, she chose a slightly more advanced procedure.
Mrs Boyd has agreed to become one of the first women in the country to undergo a technique of tissue expansion developed by Miami surgeon Dr Roger Khouri, which effectively enables the breast to build itself.
Tissue expansion has been used for the past 30 years, for everything from limb lengthening to breast reconstruction. However, for the first time, Dr Khouri's technique allows soft tissue of the breast to be grafted in with larger volumes and to become well established.
It first required patients to wear his Brava system, a bra-like application which works like suction cups, for 10 to 12 hours a day for weeks before surgery took place.
In the final week before surgery, the device has to be worn non-stop.
By the time of surgery, the system will have stretched the breast tissue enough to enable a surgically created meshed matrix of connective tissue, into which small amounts of fat can be injected into separate small tunnels.
When the device was continually worn after surgery, for two weeks, the increased lymphatic flow protected the grafts as they were replaced by the body's natural tissue.
The technique offered an excellent match of skin colour, texture and ability to grow hair, and because it remained connected to the donor's blood and nerve supply, there was an increased survival rate of the grafts.
"After lengthy discussion and research, I feel enough time has passed since the diagnosis that I'm quite at ease to do this procedure," Mrs Boyd said. "I'm fully confident this can make me whole again."
Dr Crabb believed there was "a clear choice" between this new technique and conventional skin flap procedures, which involved a longer recovery time and the loss of large amounts of muscle and skin to be used for replacement.
Dr Khouri's technology also offered potential for patients faced with issues after accidents and cosmetic procedures, he said.
"The technique is quite tricky but is easily mastered by plastic surgeons used to grafting and manipulating tissue."
Dr Crabb, the only New Zealand surgeon who had completed Dr Khouri's course at the Miami Breast Centre, is working with the Northland District Health Board to enhance existing grafting procedures with the Brava device.
The Brava procedure was available only through Rodney Surgical Centre and those interested would need to check with their insurers before booking, Dr Crabb said.
The cost of the post-mastectomy breast reconstruction averaged between $15,000 and $18,000 - around the same price as a conventional procedure.
Middlemore Hospital plastic surgeon Dr Stephen Mills, chair of the Breast Cancer Foundation's medical advisory committee, said the technique did have some drawbacks.
It would not be suitable for some patients, including those women whose skin had been irradiated during treatment and was less flexible. But Dr Mills said positive results from trials so far had been encouraging.
"We don't see it currently as having a role with our unit at Middlemore ... but we are keeping our eyes wide open about it."