Calls for more transparency in electricity pricing after industry finger-pointing over rises in household bills.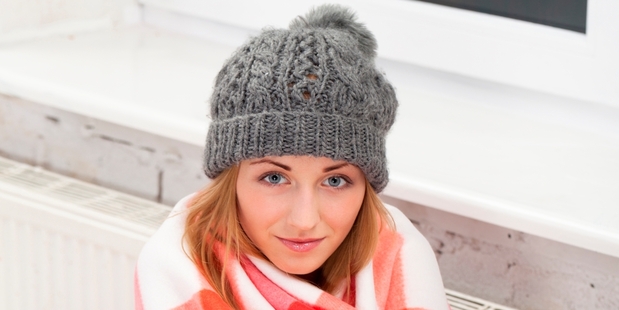 Giving consumers the tools to make sure they are getting the best deal on power will prevent more rounds of finger-pointing over who's to blame for price rises, experts say.
Confusion has swirled at all levels of the supply chain in recent weeks as every party shirked responsibility for rising prices that will push bills up 2.4 per cent on average, but up to 24 per cent in some households.
Electricity retailers say they are passing on increased transmission and lines costs, but national grid operator Transpower maintains its increases - due to a $2 billion network upgrade - are less than 1 per cent of a consumer's final power bill.
The lack of clarity has come under attack by consumer advocates and politicians, while the industry's regulatory body, the Electricity Authority, has launched an investigation to get to the bottom of the claims.
Prime Minister John Key said his Government backed the market as operating transparently and understood Transpower's need to recoup costs for its upgrade.
Labour's energy spokesman, David Shearer, has drafted a private member's bill citing a need for increased transparency, and his calls were backed by long-time Mighty River Power boss Doug Heffernan.
Dr Heffernan proposed a dual-billing system, where consumers could clearly see what they were paying for energy and what they were paying for distribution.
The suggestion was denounced by National but drew similarities to what industry experts and watchdogs believed would make the complicated system more clear-cut.
Consumer NZ research and testing manager Hamish Wilson said retailers did themselves no favours "hiding" charges behind confusing rates equations.
"It's complex and convoluted," he said.
Although tools existed through the Consumer NZ and Consumer Affairs website, powerswitch.org.nz, to inform consumers about the charges, it was a hard system to grasp, he said.
"While your charges are all made up in the same way, the bills are not produced in a similar way so a lot of the charges are hidden behind each retailer's own way of doing it - it is confusing, it is difficult to understand."
A 2012 PricewaterhouseCoopers analysis obtained by the Herald broke power-bill structures down into: 13 per cent for GST; 2 per cent for metering; 52 per cent for generation and retail; and 33 per cent for transmission and distribution.
Mr Wilson said Consumer NZ was often queried by members struggling to understand various charges on their bills, and confusion over the latest bout of increases did not build faith in the industry's retailers.
"Transmission costs have been coming for a while, it's been known in the industry.
"It's a bit sneaky because they are taking advantage of consumers who have not kept up with what's going on."
Ralph Matthes of the Major Electricity Users Group said the findings of the Electricity Authority investigation would bring more transparency around the issue.
"It comes down to: 'Who do you trust?' And, 'Are claims about certain price rises correct or not?'
"To overcome that speculation, I think the authority's investigation will get to the bottom of that," he said.
Authority chief executive Carl Hansen said the agency was examining charges across the 29 different lines companies and 14 retailers in New Zealand.
"We will need to go to the retailers and ask them for their public statements and letters they have sent to customers. We are going to be asking them for the data and the basis on which they have made their claims."
Mr Hansen said the issue also proved the importance of another of its projects - a comprehensive database of power tariffs by location and usage around New Zealand.
"Having access to all the tariffs, all the prices and consumption profiles, would enable a centralised system to work out for each consumer where the best price is."
Powerswitch.org.nz did not break prices down into enough detail, he said.
"Under the current system, people can find better prices and better deals, but what we are looking at is seeing if we can have a system that is really easy for consumers to see the best deals in their region and be confident that they were the best deals."
Mr Hansen said the investigation would take a number of months to be completed.
Until then, he had faith nothing untoward was happening within the strictly regulated industry.
When Transpower's plans to upgrade its grid were approved in the early 2000s, it was known that charges would be passed on to customers once the assets were being used.
"A lot of people have forgotten and a lot of people haven't been paying attention to it.
"These things don't grab media attention until customers at the end of the line receive price increases."
Increasing competition in the industry, one of the authority's functions, had also stopped prices rising further, he said.
"Retailers have faced over the last three years a 21.5 per cent increase in costs but only raised prices by 12.5 per cent. There has been around about $190 million of costs that the retailers have absorbed because of the far more competitive environment."