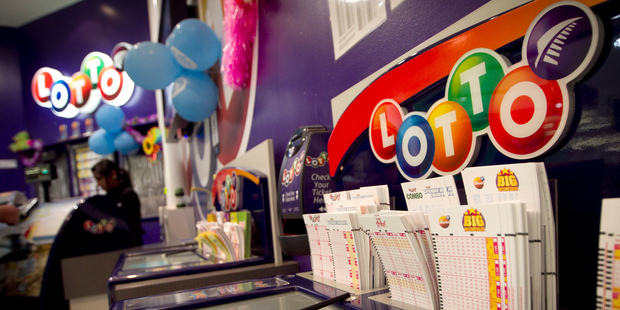 Lotto is preparing to launch a new "simple numbers game" with no age restriction as part of a suite of initiatives, including supermarket checkout sales, aimed at topping the $1 billion mark for ticket sales.
The new game, "Play 3", and the ministerial green light to develop it were revealed in Lotto NZ's recent briefing to incoming Internal Affairs Minister Peter Dunne.
The game "is intended to help grow sales and strengthen our product portfolio by expanding our portfolio across the week".
The game is estimated to boost revenue by 1.1 per cent, which amounts to just over $10 million based on Lotto NZ's revenues of $946.8 million last year.
A Lotto NZ spokeswoman said the game's rules were still in development. However, it will be a simple numbers game and a draw-based game. Players can play three single-digit numbers between 0 and 9 to form a three-digit number.
Like all of Lotto NZ's games except Instant Scratch tickets, it would not have an age restriction.
Based on what was known about the game, Problem Gambling Foundation chief executive Graeme Ramsey questioned why a new form of gambling was required, "particularly a game that almost looks like it's being targeted at younger people as a gateway game".
In its briefing to Mr Dunne, Lotto NZ mentions the game along with supermarket checkout sales as part of its pursuit of long-term strategic initiatives as outlined in its 2013-14 Statement of Intent.
That document states: "We believe there is still a significant opportunity to grow our business, especially when looking at the global context, where we lag other peer markets on a straight sales per capita comparison."
Meanwhile, news of the rollout of Lotto ticket sales at Countdown supermarket checkouts drew a strong response from Herald readers yesterday.
Responding to concerns about longer queues at checkouts, a Countdown spokeswoman said no increase in time spent at the checkout was seen during a recent three-month pilot programme.
"The tickets can just be added on at the till like any other product and completed in the same transaction. Because they are tickets only [no numbers], this is a very straightforward process."
Of the approximately 7700 readers who responded to a Herald online poll, 28 per cent said they shared the foundation's concerns it would lead to an increase in gambling, 32 per cent agreed it was another gimmick to get shoppers to part with their money, while 6 per cent said it would be much more convenient and 6 per cent said, "About time!"