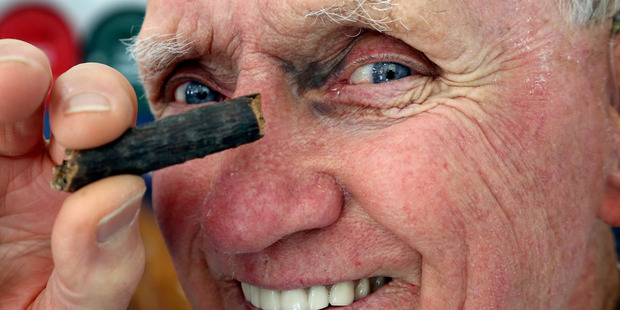 Stories making headlines around the regions today include: A man keeps an unusual keepsake to show the Wanganui Chronicle 51 years later, a Carterton mother catches robbers in her home and the mayor of Whakatane has made a call that some dog breeds should be banned.
A seven-centimetre piece of pine branch lodged in Wanganui man Cecil Hawkins' eye socket 51 years ago but, he has only just got around to telling the story.
A Carterton mother thwarted a burglary after returning home from a meal out and catching an alleged thief red-handed.
A surfer who made an unsuccessful attempt to save a mother's life at Mahia Peninsula Beach is surprised people were swimming in the area.
A Northland girl has been recognised as one of the top up-and-coming stars of the cheerleading world.
A Tauranga trio hopes to cut down on waste and help those in need by collecting food before it reaches expiry and donating it to charities.
Whakatane's Mayor has called for aban on some dog breeds.