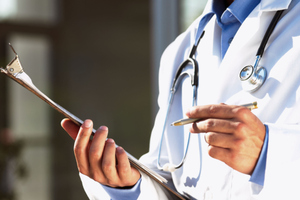 A health practitioner who had sexual relations with a 17-year-old exchange student staying in his home would like to return to caring for patients.
The man, whose name and specific occupation is suppressed, is facing disciplinary action for the criminal convictions which resulted from his sexual offending two years ago.
At the time, the student was living in his family home as part of an exchange programme. A sexual relationship between the pair began about six weeks after she moved in.
A Health Practitioners Disciplinary Tribunal hearing was held in Wellington today to determine what professional disciplinary action the man should face.
The Professional Conduct Committee (PCC) have laid a disciplinary charge against him, and believe - amongst other things - that his registration should be cancelled because of his offending.
Kate Feltham, lawyer for the PCC, said the man's offending was prolonged and repetitive, and sexual activity with the student occurred up to three times a week. It also involved a degree of sexual grooming and an abuse of authority, she said.
The practitioner was "a father figure in the household" and took advantage of the student's vulnerability. Her command of English was poor, Ms Feltham said.
While the practitioner admitted his behaviour reflected adversely on his fitness to practice, and that it brought his profession into disrepute, he believed - with certain conditions - he should be able to return to his work.
"When my job became difficult I put more and more of my life into my career and less into what should have been my most important relationship, my marriage and my family," he said in evidence today.
"Our 17-year-old student was reliant on our family to help her adjust to New Zealand for her pastoral care. She appeared to take a liking to me and I repaid her trust and affection by starting an inappropriate relationship with her.
"I am deeply remorseful for this and the lasting effect that this will have for her."
"I am deeply sorry. I will never place myself in a position where my job becomes more important than my family."
His wife, who was supported at the hearing by her friend, sister and mother, also gave evidence in support of him at today's hearing.
The practitioner's lawyer, Matthew McClelland, said a 10-and-a-half month suspension - taking into account the time he had been unable to work due to his home detention sentence - was the appropriate penalty.
He told the tribunal his client had already been punished by the High Court, and referred to his spotless complaints record with patients.
Before returning to work, he would undergo a psychological assessment approved by the appropriate professional council, and would also stick to strict supervision and reporting conditions once he was back on the job, Mr McClelland said.
The practitioner also planned to continue working with his psychologist and family doctor to address his issues, Mr McClelland said.
The tribunal reserved its decision in the case.
Last July, the practitioner was handed a sentence in the High Court of nine months' home detention and ordered to pay $10,000 in reparation.
****
Evidence given by the practitioner's wife:
* On the impact of the convictions: "The financial stress has been awful. We've had to go on the unemployment benefit, which has been humiliating and demeaning and inadequate."
* On how clients looked up to her husband: "He has never had a complaint made against him, he has never harmed a patient".
* On being there for her husband: "I'd support him in whatever he does".
****
What the professional conduct committee think the appropriate disciplinary action is:
* The practitioner have his registration cancelled
* Conditions on his re-registration, including his completion of appropriate courses addressing sexual issues, work load management and stress management for a health practitioner in his field be required.
* Order for censure and and costs
- APNZ