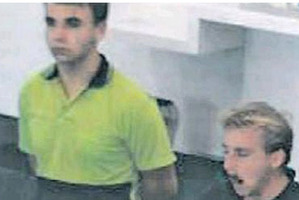 Stories making headlines around the regions today include a shop owner with guts and a group of fraudulent painters.
A Kaitaia tobacconist has discovered an unusual and very effective way of scaring off robbers.
Why use a weapon when a fence post will do. This intoxicated man in Masterton could be a case for a Police Ten 7 episode.
Do you need your roof painted? Hawke's Bay Police are advising residents to avoid doing business with this sought-after group.
New Zealand designer Karen Walker took some time to get to know fans and customers yesterday while paying a visit to the Sisters and Co fashion show in Mount Maunganui.
This young Tauranga teen is joining the high achievers in Massachusetts in August.
If you are looking for an "exhilarating, entertaining and highly addictive" sport in Rotorua, check this out.
If you like lawnmowers and racing and live in the Northland area, mark this on your calender for next year.
After 24 years in politics Bay of Plenty MP Tony Ryall is seeking for a career in the private sector.
Hawke's Bay councillor Andrew Newman's modestly-sized office in the Hawke's Bay Regional Council's Napier headquarters does not reflect his $84,500 pay increase.
"Don't Drink and Fry" say New Zealand fire services. This Wanganui man didn't seem to get the message.
A Taupo window washer appeared in court for squirting a motorist in the eye.
An incorrect rumour has hit social media websites the Hamilton police warns.
And finally, a Carterton couple is tying the knot after 36 years.