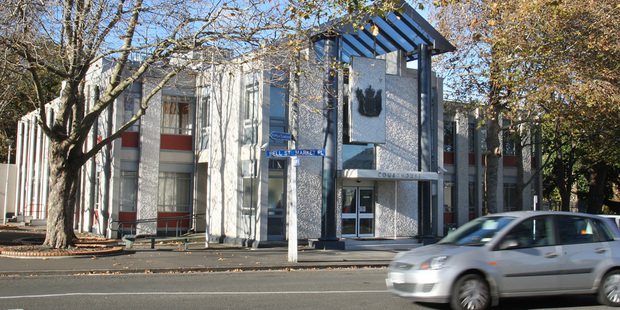 A Taupo Quay window washer appeared in Whanganui District Court on Tuesday for assault after he squirted cleaning liquid in a man's eyes.
Joshua Thomas Robinson was cleaning car windscreens at the intersection of Taupo Quay and Victoria Ave on February 7 when one motorist did not want their window cleaned.
Robinson poured detergent on the windscreen although the victim told him not to, said police prosecutor Sergeant Stephen Butler.
The victim, a passenger in the car driven by his wife, asked Robinson to stop several times before trying to open the door and having Robinson push the door back at him.
The victim asked him to go away but Robinson pushed his bottle at him and squirted detergent into his eyes.
Mr Butler said the victim swallowed and inhaled some of the liquid, and later had to be taken to hospital for a burning sensation in his eyes.
The victim went to speak to Robinson and four to five of his associates, who Mr Butler said threatened the victim.
He said Robinson pushed the victim with two hands.
Defence lawyer Roger Crowley said his client acknowledged squirting the detergent into the victim's face, but said the victim had "acted aggressively and pushed a door into him".
Robinson was also appearing on a shoplifting charge after taking a chocolate bar from the Warehouse in New Plymouth on January 13, valued at $4.29.
When confronted by a staff member about the theft he pushed them out of the way.
Judge Dugald Matheson said Robinson had a history of shoplifting.
On the common assault charge, Judge Matheson said Robinson got himself into a situation where he was not wanted.
He said it was "inappropriate behaviour" and said people were "entitled to go about their affairs in the community without being interfered with".
He sentenced Robinson to 90 hours' community work on each charge.
For more articles from this region, go to Wanganui Chronicle