On February 22, 2011, the city of Christchurch fell as a shallow 6.3 magnitude earthquake struck, killing 185 people but from the tragedy came enormous resilience and determination which continues.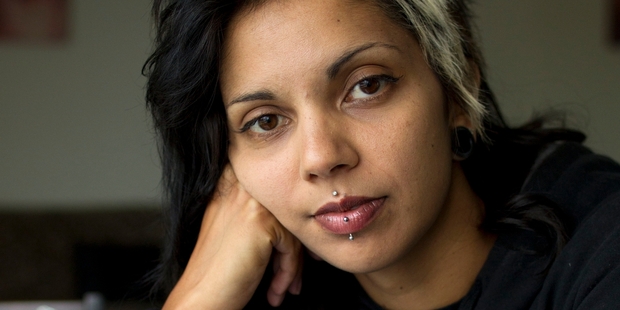 Bonnie Singh
February 22 is Bonnie Singh's mother's birthday. But for the past three years there has been no celebration as Ms Singh struggles to recover from horrific injuries she suffered while trying to run to safety when the quake hit.
Ms Singh was working as a receptionist at the Southern Ink tattoo studio in February 2011. She was sitting chatting to trainee tattoo artist and close friend Matti McEachan when the city started to shake.
The pair ran for the door, but Ms Singh was hit by a slab of falling concrete, breaking seven of her vertebrae and leaving her unconscious. When she came around, she managed to drag herself through a tiny hole in the rubble, formerly the front of the studio, to safety.
It was then she realised Mr McEachan had not made it. He had been crushed by falling masonry and died instantly.
Three years on Ms Singh is a qualified tattoo artist, working with former Southern Ink colleagues at their new studio, Maid of Ink.
She said her new career was all down to Mr McEachan, who always admired her drawings and pushed her to pick up an ink gun.
"I've definitely carried on inspired by his words he left me and the encouragement to do what I love - to do what he loved," she said.
"Always with him in the back of my mind pushing me, encouraging me."
This year, for the first time since the quake, she wants to do something special for her mum rather than dwell on the tragedy.
"This year I just won't allow myself to be back at that very day like I did the last two years, it's too hard."
Ms Singh, mum to Ebony, 7, still struggles with her injuries. She battles daily pain and regular headaches, a symptom of the severe concussion she suffered when the slab smashed into her head.
She said her life has changed constantly since the quake.
"I've got my injuries and grief that remind me something very real happened to me. It put everything into perspective. Now it's about what's real and what isn't, what's worth it and what's not and how easily life can change. It's never still. I'm learning to just go with it."
Hope Asi
Three years ago Hope Asi was planning her future with the love of her life Jeff Sanft and their two young daughters. The couple had been through some hard times, but reconciled just four days before the earthquake and were planning to marry as soon as possible.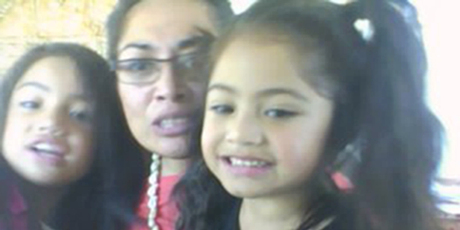 On the day of the quake, Mr Sanft - the 32-year-old cousin of Kiwi musicians Scribe and Ladi 6 - and Ms Asi had planned to meet in the city. Ms Asi arrived first and texted her partner of 11 years to ask where he was. He responded that he was still on the bus and for Ms Asi to wait for him.
"I received the last text at 12.47 to say 'I'm not far' ... the quake hit and he never made it," Ms Asi said.
"He doesn't usually bus - he liked walking everywhere."
After the quake, Ms Asi started walking along the route to try to find the bus Mr Sanft was on. When she couldn't see it, she went to her daughters Hazel, then 4, and Olive, 2.
Soon after, she heard the devastating news. The bus Mr Sanft was on, the 702, was crushed by falling bricks and masonry in Colombo St close to the depot where Ms Asi was waiting.
"I found out through hearing on the radio," Ms Asi said.
A family member then told her Mr Sanft had not survived the quake. "I was in denial and pretty numb to it all."
She said Mr Sanft was "a true, loyal and loving partner".
"No one's perfect, of course, but I see now how much love he had for the girls and I. He was definitely a loyal strong dad, a very hard match to find anywhere else in this world."
Three years on she still misses his voice, his humour and his love.
After Mr Sanft's funeral, Ms Asi moved their daughters to Nelson. She is now studying for a Bachelor in Counselling degree.
"I'm definitely not the same person any more [but] it's a good thing. It has shaken my beliefs and made me stronger, definitely.
"Hazel is 7 in March and Olive is 5. They are both such extraordinary girls in their own right, they are doing incredibly good for their age and what they have experienced - both happy and humorous just like their dad."
Ron and Lyndsey Edwards
Earthquake "refugees" Ron and Lyndsey Edwards are coming home after three years away from Christchurch.
Mrs Edwards was recovering from a stroke when the September 2010 quake struck.
Traumatised by the disaster, they abandoned their broken Dallington home and fled to Brisbane to recuperate with family.
Not long after they returned to Christchurch, the February quake struck - on Mrs Edwards' birthday.
That was the final straw. The couple, now in their 60s, took to the road in the caravan they bought with insurance proceeds, taking a traumatised neighbour to her family in Invercargill.
Driving through Oamaru, they called in to the local Civil Defence headquarters to check for a safe seismic site where they could settle.
"We started looking for somewhere else to live because we didn't want to return to Christchurch," he said.
With an insurance payout from their red-zoned Locksley Ave house, Mr and Mrs Edwards signed up for a house and land package in Oamaru and moved in six months later.
But now the couple have put their house on the market and are planning a return to the shaky city as they find the regular 3-hour trips back for Mrs Edwards' health checks a strain.
And they long to rekindle long- standing friendships forged in their home town.
Richard and Mandy Collins
Former Christchurch restaurateurs Richard and Mandy Collins lost their central city business in the September 2010 earthquake.
The couple's Fishmongers gourmet fish and chip shop and the flat they lived in above the business were destroyed. By the time the February quake hit they were living in the south of the city.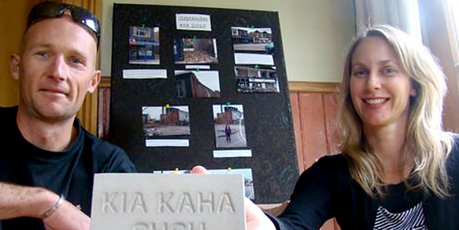 Two major earthquakes in fairly quick succession were enough to persuade them to quit the city, so on February 22, 2011, the couple headed south with daughter Bailey to stay temporarily with family and friends in North Otago.
"We all pretty much wanted to get out of the city and into the country," Mr Collins said. "We didn't want to deal with all the aftershocks."
Cashed up with an insurance payout from the September event, Mr Collins saw an opportunity to get into another business when the expired lease on a former cafe building in the coastal town of Kakanui, about 10 minutes south of Oamaru, went on the market.
Well established now as a popular eatery for locals and visitors, the Coast Cafe and Restaurant is thriving and the Collins family have no intentions of leaving.
Sharyn Woodhouse
Sharyn Woodhouse was battling terminal bone cancer when the quake hit, but that did little to stop the mother-of-three and grandmother doing her bit to help.
Mrs Woodhouse, from Woodend just north of the city, worked at the Inland Revenue Department. Her office was on the sixth floor of the Cashel St building, opposite the Canterbury Television Building.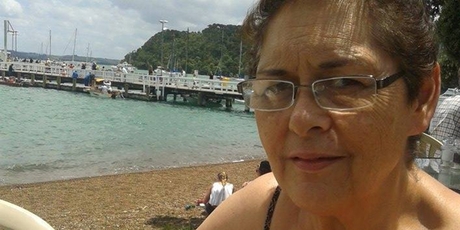 At the time Mrs Woodhouse's cancer had ravaged her bones and muscles to the point where steel plates had to be inserted into her neck to allow it to function.
When the quake struck, a large filing cabinet fell, pinning Mrs Woodhouse to the floor. Somehow, she got out from under the cabinet and made her way down six flights of stairs.
She had earlier completed her Civil Defence Orange Card, meaning she trained as an Urban Search and Rescue responder. And as she stepped out of her building and saw the crumbling remains of the collapsed CTV building, Mrs Woodhouse got to work.
Sadly, Mrs Woodhouse lost her battle with cancer on January 30. At her funeral her quake efforts were shared with mourners.
They heard how she spent hours at the site that day leading people rescued from the rubble to the emergency triage station set up at nearby Latimer Square.
Eventually she needed her medication, and went to her car. Finding it in silt up to its doors, she walked to her son's house several kilometres away.
Mrs Woodhouse took the next day off and then was back at work. She arrived at Civil Defence HQ at the Art Gallery and then worked out of various Ministry of Social Development offices making sure people had as much help as she could get them, before putting her hand up to work as an earthquake co-ordinator under Cera and the Canterbury Earthquake Temporary Accommodation Service.
Mrs Woodhouse worked 60-hour weeks and often at night.
"Sharyn spent around 10 to 15 hours a day, six days a week, sometimes seven, planning and attending to her households to whom she regarded as family," her husband Greg said. "No one was ever turned away."
Mrs is survived by Blair, Alister and Eugene and grandsons Timothy, Corben and Harrison and was a special grandmother to Archie and Brea.