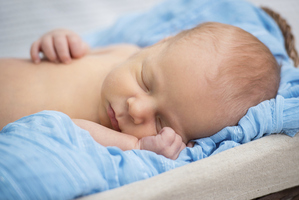 A new report highlighting serious shortcomings in maternity care of some of New Zealand's most vulnerable women has led to Government intervention at the Counties Manukau District Health Board.
The report, commissioned by Counties Manukau Health, included the experiences of Maori and Pacific mothers living in areas of high socio-economic deprivation who were of childbearing age.
Feedback from the women showed inadequate clinical treatment, problems with rude hospital staff and overcrowding.
One said she had to go into a linen cupboard when she arrived at hospital because "there were already chicks ... in labour in the hallway". Another said she had to go back with an infection two days after being told to leave, despite feeling unwell, because of bed shortages.
The research, done by health consultancy agency Pacific Perspectives, follows on from an external review of maternity care - published in 2012 - that identified problems associated with the district's high perinatal mortality rate.
It examined a variety of issues facing vulnerable mothers in areas of high deprivation in the district. These included barriers around early access to maternity care in their pregnancies, contraception, nutrition and birthing experiences.
"Poor service experience at Middlemore maternity ward and primary birthing units" was one of the problems identified in the research.
One participant describes being told she could stay in hospital only until she went to the toilet after giving birth.
"At 4am, after I went to the toilet, she told me to leave. It was the middle of winter and I am sitting in the foyer waiting for my mum to come back and pick me up with my new baby.
"My mum only just left two hours before because they said she can't stay the night. I was thinking of her petrol."
Margie Apa, director of strategic development at Counties Manukau DHB, said frontline staff would be asked about the experiences detailed in the report.
"We deliberately funded this work to give us some insight on a particularly small group of women for whom we are concerned about how we can tailor our systems to better meet their needs."
Feedback indicating a perception that family members had to pay to stay and support a new mother in Middlemore Hospital was worrying, because all services at the hospital were free, she said.
When asked if staff would be told that experiences like those reported were unacceptable, Mrs Apa replied, "Yes."
Health Minister Tony Ryall said he had asked the DHB to report to him on what action it was taking to address concerns.
Key findings
*Perceived attitudes of staff towards mothers. Vulnerable young mothers felt interactions with staff judged, stereotyped and stigmatised them.
*Labour, delivery and the period just after delivery were mentioned as times when young mothers felt they needed support and care of health professionals and their families.
*Women with English as a second language and/or with low health literacy were not able to access extra resources to meet their needs.
*Inter-workforce rivalry and patch protection were obvious to mothers and their families. Mothers described tensions between private lead maternity carers (LMCs) and hospital staff, with LMCs advocating for them against staff who were seen as focused on discharging mothers early, and staff who criticised the actions and competence of LMCs.
- APNZ