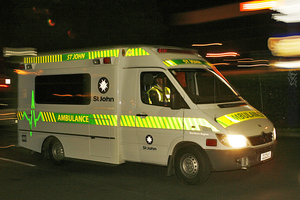 A district health board already scrutinised for mental health service failings has been criticised by a coroner in his findings on the death of a 17-year-old.
The teenager's death followed a number of other incidents at the Hutt Valley DHB, which has already been subject to a central government review.
Rachel Mackley died following an anti-depressant overdose in September 2010. Her death followed years of bullying and emotional problems, including an eating disorder and self-harm.
Coroner Gary Evans allowed the details surrounding her death to be made public after an inquest in July in the hope of avoiding a repeat incident.
The Heretaunga College student had twice been admitted to hospital after over-dosing on her anxiety medicine in September 2010.
However, staff assessed her as low risk, and no management plan was put in place.
The following week, on September 23, she took a much bigger overdose and was admitted to Hutt Hospital where she later died.
Mr Evans said the health board needed to review its outpatient care management and implement a system whereby case managers were implemented to ensure patients' care was co-ordinated and clinical responsibility was easily identifiable.
He also recommended patients who had been assessed as having a remaining risk of self-harm upon discharge had their risks, early warning signs and intervention plans documented in a risk management plan.
Her mother, Joanna Mackley, told an inquest into her daughter's death last year that she was in "disbelief" when the health board's crisis assessment and treatment team discharged her daughter from hospital after the second overdose.
"I thought she needed secure hospitalisation," Mrs Mackley said.
The teenager's death came near the end of a Section 95 inquiry into the DHB's mental health services, commissioned by the director of mental health.
The DHB's chief executive, Graham Dyer, said the inquiry looked at five patients who were admitted to the health board's mental health inpatient unit, including one who committed suicide and a patient who set herself on fire.
The recommendations from the inquiry contributed to significant changes to mental health services in the Hutt Valley, he said.
He said the two recommendations made by Mr Evans had been implemented and would be reviewed regularly.
"Other areas commented on by the coroner have also been or are being acted on, including bed management and the criteria for admission to intensive care, high dependency care and coronary care units."
Risk assessments were now completed for all clients at their first appointment, shift handovers had been improved and case managers were now designated for all clients, which was clearly identified in notes, Mr Dyer said.
Where to get help
• Youth services: (06) 3555 906
• Youthline: 0800 376 633
• Kidsline: 0800 543 754 (4pm to 6pm weekdays)
• Whatsup: 0800 942 8787 (noon to midnight)
• The Word
• Depression helpline: 0800 111 757 (24-hour service)
• Rainbow Youth: (09) 376 4155
If it is an emergency and you feel like you or someone else is at risk, call 111.
- APNZ