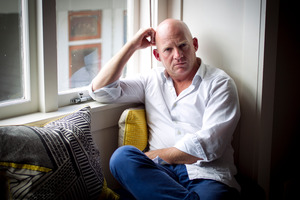 Writer Jamie Whyte looks set to become the new Act leader tomorrow.
Dr Whyte and rival candidate John Boscawen, the party president, are due to appear in a private session with the nine members of the Act board in Auckland today.
David Seymour, who wants to stand in Epsom and supports Dr Whyte for leader, will also appear.
The board is tipped to accept the advice of party heavyweights that the position of leader and Epsom candidate should be held by the same person.
Dr Whyte announced on Thursday that, after seeking advice, he would also seek the nomination for Epsom, the seat Act has held since 2005.
Mr Boscawen, a one-term MP, has campaigned strongly for that strategy.
It is also thought to be favoured by party luminaries such as former president Catherine Isaac, former leader Rodney Hide and wealthy donors Alan Gibbs and Michael Friedlander.
The view is that splitting the role could make it harder for a new leader to win profile in election year.
The nine-member Act board is due to vote tomorrow and most insiders canvassed by the Weekend Herald yesterday said there was momentum for the change Dr Whyte would offer.
The 48-year-old philosopher, author and columnist returned from Britain last year to settle in Auckland with his wife and two daughters, aged 10 and 6.
The biggest challenge for the board could be keeping Mr Seymour committed to staying in New Zealand instead of returning to Canada.
There was speculation yesterday that the board could do something unexpected such as offer the 30-year-old the No 2 spot on the party list.