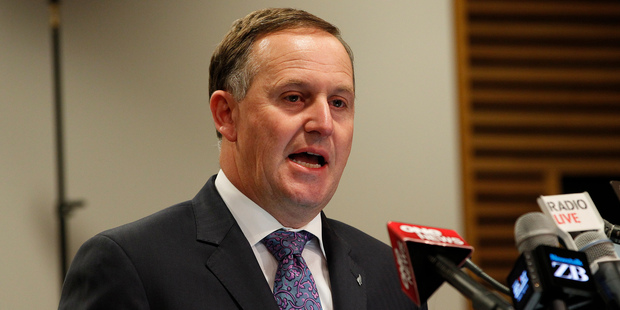 A South Auckland primary school is fighting to keep its doors open; following proposed plans to build a new motorway link that would run right through it.
The Wymondley Road School community has set up the "Stand Tall" campaign, urging members of the wider South Auckland community to help save their school from Auckland Transport and NZ Transport Agency plans for a new motorway link in the area.
The school's Board of Trustees, staff and parents have rallied to put together public meetings on the issue and have got together more than 1,000 names on a petition against the plans.
The school is located in Otara, but its position - right next to the Highbrook off ramp, on the Southern Motorway - means its pupils also come from nearby suburbs Otahuhu and Papatoetoe.
A total of four options for a new highway in the area are currently on the table, after Prime Minister John Key included an East-West link between the Southern and Southwestern motorways in an $11 billion transport package.
Such a motorway would link State Highways 8, 1 and 20 and is being billed as a key move in reducing congestion and better public transport.
But the school says it is opposing any plan that would effectively destroy their school, saying they were left out of the consultation process.
Principal Pelu Leaupepetele said the school was only made aware of proposed plans when a petition from another lobby group landed on his desk.
"We found out about two months ago. I only got wind of it when someone gave me a petition to look at. And those people had found out only from a local newspaper article."
Mr Leaupepetele said he guessed it had been about a month that the information had been revealed publicly, before they found out.
"There hadn't been any consultation with us. It was only by chance that we found out and someone from Auckland Transport only approached us after we decided to voice our concerns."
Auckland Transport group manager Rick Walden - also speaking on behalf of the NZ Transport Agency - said late last night the plans were only "indicative."
He said plans were still at a very early stage and that maps posted on its website showing highway options were not set in stone.
"Those lines don't represent specific roads. We're nowhere near that level yet, at all," Mr Walden said.
"We just want the community to know that we are listening. We were concerned that they were distressed...and want them to know it's way too early still."
Members of Auckland Transport would be at a community meeting being held at the school tonight and would be reassuring the school community, he said.
Mr Leaupepetele acknowledged that the school had been given an apology from Auckland Transport and the NZ Transport Agency and were hoping to have a better relationship with authorities.
"For the community, there's the disappointment...that the process hasn't really been transparent from the start.
"We don't know which side of the community will be affected or which house will be affected. Are they going to only take part of the field, or the whole school? And if it's the whole school, then where are they going to relocate all the children?"
The school, opened in 1959, has a rich history in the area.
It is one of Otara's oldest schools and acts as the main meeting place for the community, as there are no community halls or club rooms in the immediate area.