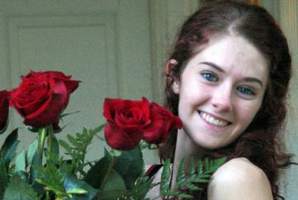 The parents of an American teenager lost at sea on the schooner Nina are considering coming to New Zealand in the search for their daughter.
Robin and Ricky Wright, whose 19-year-old daughter Danielle was on board the vessel with six others, have been in Australia since November.
They have taken part in extensive aerial searches focused around the area east of Australia.
The Nina, which set off from the Bay of Islands in May, was heading for New South Wales when it lost contact in rough weather.
The last contact from anyone on board was a text on June 4.
An extensive search by authorities in New Zealand and Australia failed to locate the missing yacht - and since then families of those on board have been fundraising for private searches.
In a Facebook post, Robin and Ricky Wright - who were planning to head back to Port Macquarie after searching near Fraser Island off the coast of Queensland - said they had discussed coming to New Zealand with the parents of another missing Nina crew member.
"We discussed going to New Zealand to put in a personal appearance, and we're open to that, especially if one of our pilot friends can comp the tickets.
"This is high season, so accommodations and all forms of travel are expensive and scarce,'' Mr and Mrs Wright wrote.
Extending their search area was also being considered.
"We also discussed calling some new pilot contacts we've made along the way to see if they think we need to fly over the Solomon Islands or Fiji area, plus a few islands/reefs 300 miles off Australia that probably aren't covered by the Marine Police who routinely monitor the Great Barrier Reefs,'' they said.
The couple, who have just had their first Christmas without their only daughter, remain hopeful they will find the Nina before their search funds run out.
Mr Wright has obtained his pilot's licence to help with the search efforts.
"Still hoping and praying that Nina is sighted before we have to leave,'' the couple said at the end of their Facebook post.