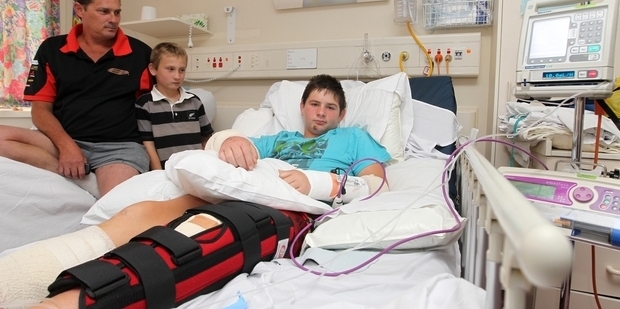 It's been not so jolly a Christmas for the people making headlines around the regions today, including an early Christmas present landing a teen in hospital and a house goes up in flames minutes after the occupier heads away on holiday.
A Rotorua home has been gutted by fire - just half an hour after its occupier left for a Christmas holiday.
Brayden Bullivant is devastated after an his early Christmas present put him into Hawke's Bay Hospital for Christmas.
A burglary gone wrong and a fire that destroyed most of their possessions has devastated a young Wanganui family.
Wairarapa teens are being urged to stick to their driver licence conditions, after new research suggests many are breaking the law - often with their parents permission.
New Zealand's northernmost police officer says she has her Holden ute, her seatbelt and possibly her stab-proof vest to thank for escaping serious injury in a head-on crash with a truck.
Morning rain failed to dampen the Christmas spirit for campers at Mount Maunganui.