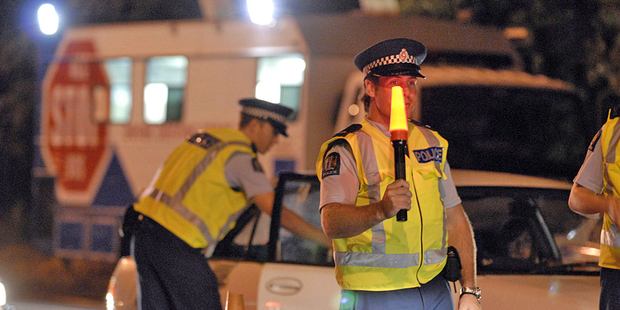 New alcohol laws have had a promising start with a quiet night reported on the last Friday before Christmas - traditionally one of the busiest nights of the year for police.
This week the Sale and Supply of Alcohol Act was introduced, designed to curb early morning drunkenness and disorder.
Included in the new regulations was closing time for bars to be at 4am and police were given increased powers to issue infringement notices for a range of new offences, including breaching alcohol bans, lending an under-18 identification, and presenting a fake ID.
Each infringement is punishable with a $250 fine.
Inspector Ben Offner said there were fewer calls for assistance to police overnight and patrons seemed happy to leave town at the earlier closing time.
He believed there had been sufficient information about the new law for the public about the changes.
"Auckland and Wellington shift commanders have both said the transition to the new hours had been quite smooth. In Wellington people came out of the bars at 4 o'clock, jumped into a taxi and went home - no issues.
"That's indicative of people understanding the hours are there and they are operating to those hours.''
He was "cautiously optimistic'' that police were on the right track.
"The bars in Auckland were packed last night, they were really busy and yet our calls for service, which is people calling up asking for help are slightly down on last week.''
"It's too early to say definitively, all I can say at first glance things are looking up.''
Changes to the new liquor laws include:
* off-licences must close by 11pm;
* on-licences must close at 4am;
* police officers will be able to issue alcohol infringement notices for a range of new offences, including breach of local alcohol bans, lending ID to an under-18-year-old, and presenting a fake ID ($250 per offence);
* bars that serve intoxicated people, or allow them to remain on the premises while intoxicated, risk a fine of up to $10,000; and
* police throughout NZ will use an "alcohol assessment tool" to assess whether a person is merely under the influence of alcohol or "intoxicated" as defined in the act.
- APNZ