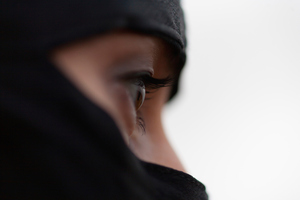 The partner of a Muslim man police say bashed and detained his 15-year-old daughter has appeared in court over her alleged failure to seek medical attention for the injured girl.
The woman entered no plea in the Manukau District Court today to a charge of criminal nuisance and was bailed until next year.
The man remains in custody. He is accused of beating his daughter when he became enraged about her hugging and kissing another girl and smoking at school.
The man is then said to have prevented the girl from leaving home and communicating with anyone for 14 days in September.
Court documents show the woman, who cannot be named for legal reasons, is accused of failing to discharge a legal duty in not seeking medical attention for the girl when she had a broken nose and tooth.
The charge carries a maximum penalty of a year's jail, while the man faces up to 14 years behind bars.
Away from court Shasha Ali, spokeswoman for the Shakti Community Council, which supports victims of abuse in New Zealand's Asian, African and Middle Eastern communities, said the allegations were an example of "honour-based violence".
She said that was more common here than people might think and had nothing to do with religion.
"It definitely has nothing to do with a particular faith. It's really to do with culture. That culture of gender oppression ... of double standards on gender roles.
"These incidents ... [like] having a smoke at school you see this in mainstream New Zealand with young people. It's an ongoing tension within any culture. But when there's a culture where children are seen as the property of the father ... there's really minimal room for young people to grow and ingratiate into mainstream society."
The 15-year-old is no longer living at Auckland home, although other children remain there.