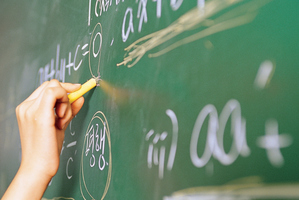 A suspended school principal has failed in her bid to be reinstated in time to farewell children at their last school assembly of the year.
Marlene Campbell was suspended from Salford School in Invercargill amid a row with teachers and the board of trustees.
An investigation into her conduct began more than a year ago, and she was suspended in November.
Staff at the school were said to be strongly divided into two camps - one supportive of Ms Campbell and the other against her - and reports into the ongoing situation at the school found there was low morale and a "climate of fear".
In October the entire board resigned after the chair stood down saying the knowledge she had gleaned during the investigation had "robbed her of the ability to deal objectively with Ms Campbell". Within a week the rest of the board followed.
Around the same time the limited statutory manager (LSM), Peter Macdonald, received a letter which made him believe the concerns about Ms Campbell were "widespread and serious". He also said the content gave him cause to be concerned about the welfare of certain staff.
Soon after this Ms Campbell was suspended. This was confirmed when a commissioner was later appointed to the school. Nicola Hornsey said she was concerned about the "potential effects on the emotional safety of current staff".
A hearing in front of the Employment Relations Authority (ERA) earlier this month was set to determine whether Ms Campbell could be reinstated on an interim basis in order to say goodbye to pupils at the year's final assembly. She also wanted to work towards integrating herself back into the school community.
However, the authority found in the school's favour, saying it was too late - as the last school assembly was held the day after the ERA hearing.
"I have to conclude it would be highly unlikely an appropriate programme could be put in place by either tomorrow or Friday, which is the last day of school," the ERA decision said.
"In other words Ms Campbell can no longer attain that which she seeks, namely an immediate return."
It declined her application for the suspension to be lifted, and advised the school's commissioner that the investigation into the case should be completed before the start of the next school year.
- APNZ