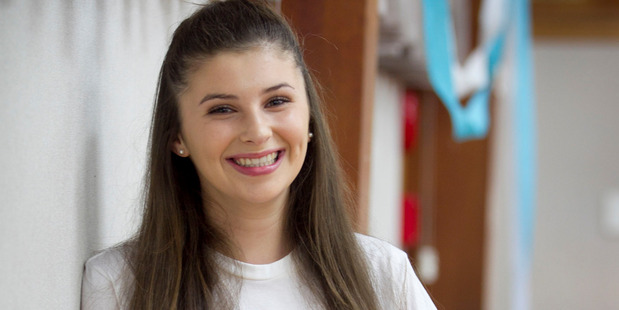 Her social media followings outnumber New Zealand's population by two million, and she hasn't even finished high school.
Jamie Curry is a 17-year-old internet sensation, her quirky online videos have been watched more than 10 million times by her global fan base and her star has been rising offline, too.
The Napier teen started her Jamie's World Facebook page in July 2011, regularly uploading videos poking fun at the trials and tribulations of adolescence.
"I originally just made the page for my friends ... by Christmas that year I had just over 100,000 so it was pretty slow until then. It went up pretty steadily until I had one million but then a month later I had two million.
"Once I hit a million it just grew from there."
Jamie's World now has 6.5 million "likes" on Facebook, close to 200,000 followers on Twitter and her videos have amassed more than 10 million collective YouTube views.
But her popularity is not just confined to the web.
"In Auckland or go to Christchurch or something where it's bigger it can get pretty intense. People come up to me and get photos and things."
Yet to complete Year 13 at Sacred Heart College, she has appeared in a music video for Kiwi artist Massad, regularly collaborates with Jamie McDell and presented an award at the New Zealand Music Awards.
Next year she will spend three weeks touring the UK as an MC for British boy band M.A.D. and has her heart set on a career in Hollywood.
"I am behind the scenes and see how it all works.
"I don't really consider myself successful yet but I plan on being successful. This is just the base of where I want to be."
Other under-30 finalists so far
• Steven Adams
• Ella Yelich-O'Connor (Lorde)
• Ben Uffindell
• Lydia Ko
• Kieran Read
• Dr Sudhvir Singh
• Fletcher Swan, Josh Jarvis, Jayden Rutten