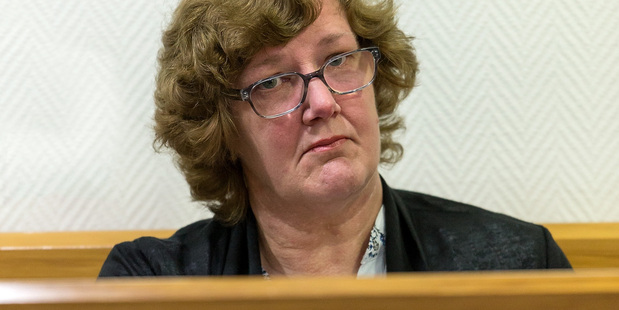 Helen Milner was unhappy in her marriage and motivated to murder her husband by the prospect of a $250,000 life insurance payout, a court heard today.
When Phil Nisbet was found dead in bed in May 2009, police originally ruled that he had taken his own life.
But after a coroner raised doubts over the death, and a second police probe was launched, his wife Milner became a major suspect.
Workmates, friends, and family all told police that Milner had talked about killing her husband, the best way to do it, and even offering $20,000 in cash to one of her sons, to "get rid of him".
Two years after Mr Nisbet's death, she was arrested and charged with murder.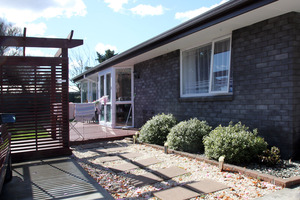 Today, the trial of the 50-year-old office worker began at the High Court in Christchurch.
She denies two charges of attempted murder and a charge of murder.
The Crown alleges that Milner was unhappy with her marriage to Mr Nisbet, 47, and told people she'd have been better off financially if he was dead.
She'd talked to workmates, friends, and family members about ways to get rid of her husband, including poisoning him, Crown prosecutor Kathy Basire said.
Milner even offered her son Greg Kearns $20,000 of the life insurance money - to which she was the sole beneficiary - to "get rid" of Mr Nisbet, which he declined, the Crown alleges.
Her other son, Adam Kearns says she told him she wanted to hire somebody to kill Mr Nisbet, or crush up sleeping tablets or drugs and put them in his food.
If the pills didn't kill him, she hoped he would drive off the road while doing his delivery run, and die in the smash, the Crown says.
A non-suicide clause expired in the couple's life insurance policy just two months before she first tried to kill Mr Nisbet on April 15, 2009, it's alleged.
The Crown says she tried to kill him twice that day - the first by giving him Phenergan that made him unwell.
But when the dose didn't kill him, she went out and bought more of the drug from a Christchurch mall under a false name and gave a fake address, it's alleged.
Her son Adam says he saw her putting crushed powder into empty Panadol capsules and told him she was mixing up Phenergan and Panadol "for Phil to make him sleep better" because he was unwell.
"Adam challenged her given that she'd previously said she wanted to kill him, but she said, 'No, no I'm doing nothing wrong'."
When Mr Nisbet began vomiting and complaining of nausea and dizziness, the Crown says Milner "panicked" and because Adam was in the household, took him into hospital.
Doctors couldn't find anything wrong with him.
But on May 4, 2009 - just weeks later - the Crown says Milner completed her task by giving him another overdose and while he was sedated, put a pillow over his face.
She then staged the scene to look like a suicide, the Crown says.
She left a half drunk glass of water by the bed, and empty packets of Phenergan in the room.
The Crown says she then sent a text message from his phone or her own phone suggesting he had committed suicide.
At 5.47am, she phoned police to say she'd found Mr Nisbet dead in his bed, having gone to bed feeling fine and seeming normal that night.
Two months later, she gave police a typed suicide note, after earlier showing family members a suicide note with a handwritten signature.
The Crown says both notes were "complete frauds", designed and written by Milner to explain why the "happy and content" father who was going to drop off washed football jersey to his 14-year-old son Ben on the day he died, would taken his own life.
It also emerged in court this morning that Milner has previously pleaded guilty to perverting the course of justice by sending abusive texts to herself and another woman, pretending they came from her son Adam.
The trial, before Justice David Gendall, continues.
- APNZ