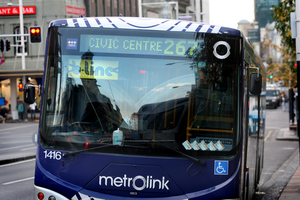 Public transport staff should be given more training to ensure disabled passengers and people with children and push chairs are not discriminated against when using services, Disability Issues Minister Tariana Turia says.
Mrs Turia's comments follow media reports highlighting the struggle people in wheelchairs, and those with strollers and children, are having when trying to catch buses.
"People with children and those who live with disability have a right to access transport services around the country," Mrs Turia said.
"Accessing transport is crucial for everyone including those with disabilities. It's a basic requirement to enable people to get to school, to work, and to participate in the community."
This week, several people - including a paraplegic man and a visually impaired woman - have shared stories with the media demonstrating the difficulties and blatant discrimination they experience when trying to get on a bus.
A pregnant woman also reported to have received a threat of being bumped off a bus if she brought her stroller on board again.
Mrs Turia said she was alarmed by the media reports.
"People with disabilities often tell me it is not their disability that is the problem, but rather it is the way the disabilities are viewed by others.
"Bus companies must change the way they perceive those with disabilities. I urge public transport operators around the country to make sure their services are truly inclusive of all people," she said.
Bus companies needed to monitor driver behaviour to ensure all passengers were treated respectfully, Mrs Turia said.
- APNZ