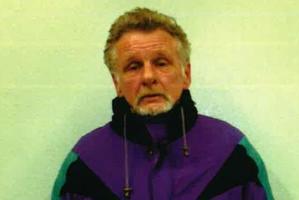 The man accused of murdering a homeless man in Auckland's Myers Park has dismissed his defence lawyer and will represent himself.
Grenville Kookie Fahey is accused of attacking 54-year-old Steven Harris in Myer's Park on September 4. Mr Harris died in hospital shortly after the attack.
Mr Fahey appeared in the High Court at Auckland today for a callover before Justice Timothy Brewer.
Defence lawyer Ron Mansfield told the judge that Mr Fahey was refusing to meet him to speak to him, and intended to conduct his own defence.
"He has written to the Legal Services Agency and advised he does not require legal aid and that my services aren't required.''
Justice Brewer cautioned Mr Fahey that while he had the right to defend himself, it was not usually advisable.
Mr Fahey, who stood in the dock turned away from the public gallery and lawyer's benches, said he intended to proceed by himself.
He was remanded in custody and the case was set down for a trial next year.
- APNZ