Screams were heard during a 111 phone call before a woman was found dead at a Wellington home early this morning, police say.
Wellington police spokesman Nick Bohm said officers responded to a call made from a Kentwood Drive address in Woodridge at 1.17am.
"Voice contact wasn't actually made during the 111 phone call. There was screaming by both a male and female in the background, but no voice contact made," Mr Bohm said.
When officers arrived at the house, a search of the property located a 46-year-old man with injuries. A 38-year-old woman's body was found after a further search of the property.
Mr Bohm said the man was under police guard in Wellington Hospital, and he would be interviewed once medically cleared.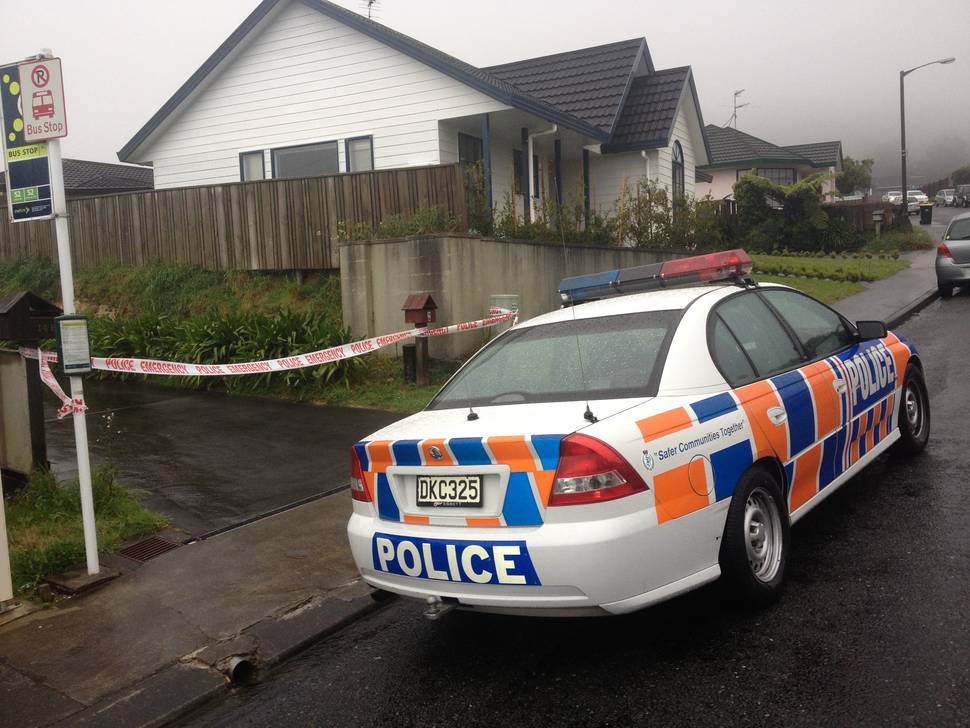 A forensic examination of the property was underway, and a homicide investigation had also been launched. Mr Bohm said the man and the woman found at the house were known to each other, but would not disclose the nature of their relationship.
Police would decide whether to look for anyone else in relation to the incident after speaking to the man, he said.
Nobody else was found at the property apart from the pair, Mr Bohm said.
A nearby neighbour, whose house was below the cordoned-off property, said today her partner heard screams at around 10.30pm.
"He was outside having a smoke and heard screams."
The woman, who did not want to be identified, said they were unsure whether the noise was related to the woman's death, but called the incident "very strange".
Another neighbour, who did not want to be identified, said she did not know the people living in the property police were investigating.
"They were relatively new. They'd been here for about nine months."
Nothing like this had ever happened on the neighbourhood, she said.
"It's quite a good area."
The woman said she did not hear any loud arguments during the night, and had never heard her neighbours arguing before.
Anyone with any information should contact Wellington District Police on (04)
381 2000. Information can also be provided anonymously to the Crimestoppers organisation on 0800 555 111.