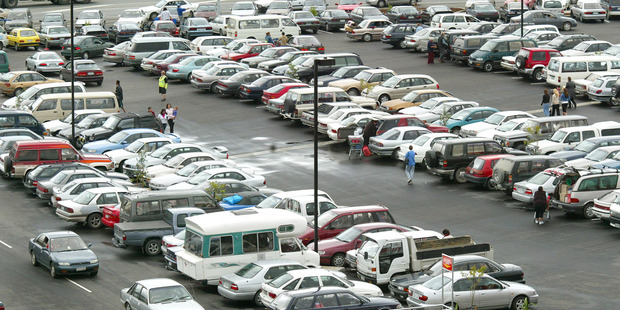 Closed up vehicles can become "sweatboxes'' in a matter of minutes, putting the lives of children locked inside in mortal danger, the AA warns.
Its comments come after a blistering weekend where the AA rescued three babies and a teenager from locked vehicles.
The AA receives more than 900 calls a year involving children locked in vehicles - mostly by distracted parents who leave their keys inside the vehicle which is then locked.
AA Roadservice's national manager John Healy said it was usually when packing the beach bags or shopping purchases into the car when people become distracted and found themselves locked out of their vehicles, sometimes with young children or animals inside.
"My advice is to keep hold of your car keys at all times and never give the keys to babies or young children to play with.''
Pets are also known for hitting the central locking button, and some cars have an auto-locking feature.
"So it pays to have the keys in your pocket,'' he said.
The AA receives more than 600 calls each year about pets locked in heated vehicles, he said.
It was surprising how quickly a vehicle could heat up.
Some of the weekend rescue missions happened about 7am, when temperatures were relatively cool. But after about 20 minutes, the car had reached a high temperature, he said.
"We were quite surprised how quickly they did heat up.
"With no ventilation or leaks in the car, it's all sealed up like a little sweatbox.
"The main thing is to put the keys in your pocket or bag outside of the vehicle and don't be distracted.''
Australia had recently seen some fatalities with children locked in cars and it was only down to luck that the same result had not happened here, Mr Healy said.
"If people don't take the time to be careful, one day it will turn into a tragedy.''
Australian Associated Press earlier reported on a test performed by Australia's Metropolitan Ambulance Service, which found that on a 20C day the temperature in a car that had windows wound up and no air conditioning on would reach 60C within 20 minutes.
Heat stroke could occur when body temperature passes 40C, according to www.webmd.com.
"That overwhelms the brain's temperature control, causing symptoms such as dizziness, disorientation, agitation, confusion, sluggishness, seizure, loss of consciousness, and/or death,'' the website said.
Yesterday the AA received a call during the heat of the day to rescue a baby from a car. "Our service officer arrived to find the baby hot and distressed, and although it only took 20 minutes to locate and unlock the vehicle, 20 minutes is a very long time on a hot day,'' Mr Healy said.
Modern cars also posed risks, with a teenager unable to escape a locked vehicle because the car was unable to be unlocked without car keys, he said.
"The AA will get there as quickly as possible, but in the case of an emergency or if a child or animal appears to be deteriorating quickly, the window diagonally opposite the occupant is the best one to break,'' Mr Healy said.
Mr Healy warned there was an art to breaking a car window without the right tools and without sustaining injuries to the rescuer or the occupant, so it was a matter of weighing up the risk.
"If November is giving us a sign for the hot summer ahead, this is a timely reminder to be vigilant with the car keys.
"If there are kids or animals locked in the car, people can be assured that the AA will come to the rescue whether they are an AA Member or not,'' Mr Healy said.
***
HOW TO HELP
* immediately phone for help
* remain with the vehicle to monitor the occupant/s
* if anyone else is around, ask them for support until emergency services arrive
Source: AA's John Healy.
- APNZ