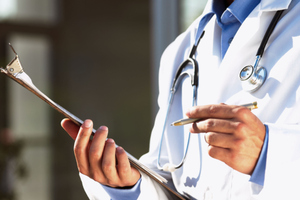 Police continue to hunt for an ex-convict who attempted to impersonate a medical student on Wellington Hospital grounds.
Peta Edward, 26, was seen disguised as a medical student on hospital grounds, which has alarmed staff and authorities.
Police today said they were still searching for the former prisoner.
An alert was put out to all staff about Edwards after a Corrections officer recognised him and spoke with him.
Police spokesman Nick Bohm said the officer said Edwards was dressed in a white lab coat with a stethoscope around his neck.
"He's had a bit of a chat to him and he's [Edwards] said he was studying or doing something like that.
"He [the officer] thought that was pretty unusual and was aware of his recent release from prison and the release conditions that he had."
The officer then alerted police to Edwards' presence, Mr Bohm said.
The hospital was now reviewing all CCTV footage.
"We remain unsure as to whether Mr Edwards was actually impersonating a doctor, or was probably more likely using that kind of costume to gain access to areas of the hospital he would not have access to and perhaps undertaking some sort of opportunistic crime."
Police were currently working to trespass Edwards' from the hospital, Mr Bohm said.
While he is not believed to be a risk to the public, people should remain cautious if they see him.
- APNZ