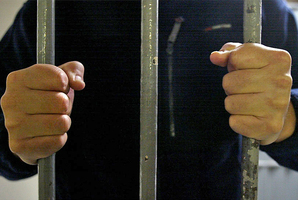 Two Westport men were unable to convince a judge that their participation in the Operation Marvel drugs ring was anything less than significant management positions in a criminal enterprise.
Blair Matthew Colligan, 33, and Shane David Saunders, 31, appeared for sentencing in Greymouth District Court yesterday before Judge Raoul Neave.
Colligan was sentenced to three years and five months in prison for cultivating cannabis, possessing cannabis for sale, and selling LSD and ecstasy.
Saunders was jailed for two years and seven months on charges of cultivating and selling cannabis.
The sentences were delivered almost five years after Operation Marvel was wound up, with mass arrests in December 2008. The investigation wrapped up with the simultaneous execution of search warrants in several towns, culminating in the arrest of 15 men and women, mainly from Westport but also Porirua.
More than 30 marked and unmarked police cars and an Iroquois helicopter from Auckland swept on houses in Westport, Waimangaroa and Cape Foulwind in the raid.
Police had spent 14 months on the case and used phone taps, secret cameras and undercover officers.
Colligan has several mining related companies, including one $5 million contract to provide a rail link to the proposed Bathurst coalmine at Denniston.
Wellington barrister Raymond Squires said Colligan's involvement in the offending was limited.
There were four outdoor cannabis plots, and two indoors, including one at the Denniston Fire Station, but Colligan's only involvement was helping in the harvest of one plot, for which he was paid about a kilogram of cannabis.
Another plot that he had visited would never have been found if Colligan and Saunders had not led police to it. During a "working bee" in which a number of people were packaging the cannabis, Colligan could be overheard twice on a covert recording selling "one LSD trip and three tabs of ecstasy".
Colligan was not a central figure or principal in the organisation - "just a man assisting his mates, out of misguided loyalty for no more than a couple of pounds of cannabis," Mr Squires argued.
Checks of his personal and business bank accounts showed that he had not benefited financially for his involvement with the gang.
The lawyer said his client was capable of making a $25,000 donation to charity to make amends.
Judge Neave initially said he could take the donation into account for sentencing, but later changed his mind because "it could give the impression of effectively trying to buy his way out of trouble".
Lawyer Christopher Stevenson, of Wellington, said Saunders had been through a difficult past five years, including the death of his wife and failing health of his mother.
He had shown fortitude and strength of character in turning his life around and was extremely remorseful.
"In hindsight, the operation wasn't worth it. His family has suffered. The consequences have been very severe," Mr Stevenson said.
He suggested Saunders' sentence should have a starting point of 4.5 to five years because he had a limited level of offending in a "rough and ready" operation.
But Crown prosecutor Barnaby Hawes said the drugs ring was "a well-oiled machine" in which Colligan and Saunders had management roles, directing and advising others, recruiting workers, sourcing equipment and sharing significant communication about harvests and sales.
Transcripts of covert recordings showed Colligan and Saunders discussing sales of cattle to stock agents, which Mr Barnaby said was code for cannabis sales taking place at the time.
Judge Neave agreed with the Crown's assessment but gave the two men credit for delays in the case, personal hardships and time spent on bail.