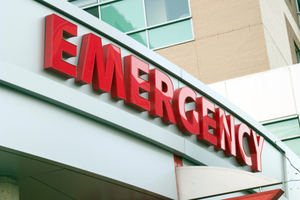 The partner of a Wairarapa woman who neglected her daughter's badly broken leg for days, leaving her with a lifelong disability, has been sentenced to 10 months of home detention.
Upper Hutt man Ashley Hayden Elley, 23, was charged with neglect after doctors found the 3-year-old girl's leg was so badly broken that bones could be seen through the gaping wound.
Elley, who was living with the girl and her mother - former Featherston woman Terri Pickering - when the injury occurred in November last year, was sentenced by Judge Denys Barry in Wellington District Court today.
Pickering, 25, was sentenced earlier this week to two years and three months in prison.
Both had pleaded guilty to a charge of wilfully neglecting or ill-treating a child by failing to seek medical attention.
Judge Barry told the court the now 4-year-old girl suffered from a nerve disorder that lessened her ability to feel pain.
She was believed to have had the injury for up to a week before she was taken to Wairarapa Hospital, before being transferred to Hutt Hospital for emergency treatment.
The gaping 5cm by 6cm wound was described by one doctor as one of the worst cases of neglect he had seen in his 30 years as a consultant paediatrician.
The girl is now living with her father and recovering from the ordeal, but is still being treated with antibiotics for a lingering infection and is likely to suffer from a lifelong disability.
Defence lawyer Michael Bott told the court his client should have a rehabilitative sentence given Elley's lesser role in the offending and his ``degree of ignorance''.
He said his client had been living in ``slovenly'' conditions and would benefit from undertaking a parenting course.
Judge Barry sentenced Elley to 10 months of home detention at his father's house in Upper Hutt and 200 hours of community work.
The sentence will allow him to continue working at his grandfather's canvas business under electronic monitoring.
He was also ordered to undertake a parenting course under direction from a probation officer.
Judge Barry said the Crown accepted Elley had a secondary role in the day-to-day care of the girl. He was not involved in the primary, hands-on care of the child including bathing and toileting.
He said there were aggravating factors, including the serious level of neglect that must have been obvious in the last days of the fractured leg and gaping wound.
Judge Barry stressed the charge was not about the girl suffering the fracture, but the neglect of the wound that arose.
He said the child was vulnerable and while the pain would have been numbed, it would have been ``deeply disturbing'' to her at some level.
- APNZ