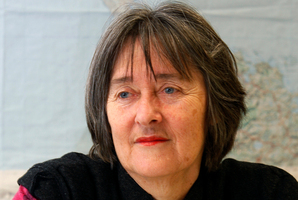 A Member's Bill has been launched to protect residents from mineral mining beneath their homes.
Green Party MP Catherine Delahunty has launched her Crown Minerals (Homes and Residences Exemption) Amendment Bill, which will prohibit the granting of mining permits for minerals in respect of land within 300 metres of residential premises.
The bill will protect people from having minerals companies disrupt their lives, Ms Delahunty said.
"New Zealanders should be concerned that the National Government and local councils are allowing mining under homes against the will of residents.
"Many residents fought very hard to stop foreign-owned Newmont Gold from mining under their homes in Waihi, and lost.''
Last month, following a lengthy battle by affected residents, the Waikato Regional Council granted resource consents to Newmont Waihi Gold for its Correnso Underground Mine which will go under 44 Waihi homes, Ms Delahunty said.
"In the future, more homeowners could face the prospect of mining underneath their homes.''
Newmont Gold has mining permits which cover land with 1100 houses on in Waihi, Ms Delahunty said.
"Residents should not have to be put through an ordeal, possibly lasting several years, in an attempt to protect themselves against the noise, vibration disruption, and health risks from having mineral mining underneath their homes.''
Ms Delahunty is launching the bill at a public meeting held at the Waihi Memorial Hall at 3pm.
- APNZ