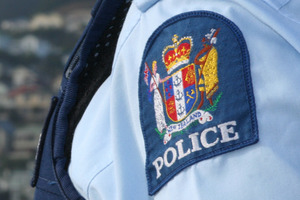 Police have named the man who was killed when he was run over north of Gisborne last week.
He was Mark Anthony Paaka, 40, of Tolaga Bay.
A homicide investigation was launched and a man has been charged with assault following the incident on Endeavour Street in Tolaga Bay on Thursday night.
Witnesses told The Gisborne Herald that Mr Paaka was run over several times.
A detailed scene examination and a post-mortem examination have now been completed, police said.
A 51-year-old man who was taken into custody on the night of the incident and later hospitalised, has now been released from hospital.
He has been remanded in custody to appear in the Gisborne District Court later on Friday, police said.
Police were considering laying more serious charges.
The incident followed a disagreement between the two men "who wanted to show power", said the neighbour, who declined to be named.
"They wanted to flex their muscles to each other."
Rewi Castle, a friend of Mr Paaka, said he arrived when Mr Paaka was still under the car.
Mr Castle said he waited with Mr Paaka until emergency services arrived, however he was already "out cold".
The altercation occurred when Mr Paaka was walking home from the shops, he said.
"He was going to pick his missus up, he was just walking his dog.
"From what I was told [the altercation] was over a puppy."
Mr Paaka worked in forestry and with shearing gangs, Mr Castle said. "He was just a good man."
Detective Sergeant Steve Smith said police had completed a scene investigation and were talking to witnesses.
"We're also completing an investigation of the vehicle that was involved in the incident, that's being done alongside ESR and serious crash unit staff," he said.
Earlier, Tolaga Bay fire chief Ray Dever said the brigade was called to what was described as a hit-and-run.
"My team worked on him for about 50 minutes, trying to revive him, but were unsuccessful.
"The team did some good work trying to revive him. The man had multiple injuries.
"We called for the ECT rescue helicopter and took the man to Tolaga Bay Area school to await arrival of the chopper.
"The man was pronounced dead at the school."
The helicopter was not able to fly because of bad weather, so a St John ambulance went to the scene.
Mr Paaka is survived by his partner and their children.
- APNZ