Broadcaster with controversial past a favourite for sports post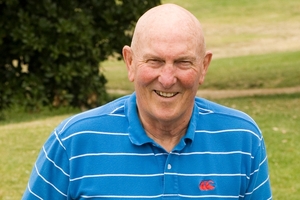 Tony Veitch is the front-runner for Murray Deaker's job when the veteran sports broadcaster stands down from his popular radio show at the end of the year, an industry insider says.
Deaker, New Zealand's pre-eminent radio sports broadcaster, called time this week after a colourful career of more than 20 years.
He will host his final Newstalk ZB/Radio Sport show on December 22.
On his Sky TV Deaker on Sport show on Tuesday, he also announced that that night would be his last presenting the programme.
The general manager of talk programming for The Radio Network, Dallas Gurney, would not comment on who Deaker's successor would be. He would say only that one would be "announced in due course".
But an industry insider said former TVNZ sports presenter Veitch was a certainty for the job.
The person, who spoke on the condition of anonymity, said Veitch would bring a different style to Deaker, who the source said mentored the younger man through his transition back into work after it was revealed he had physically abused a partner in January 2006.
"Tony Veitch has got plenty of skills to be abrasive (like Deaker) when he needs to be but he's a different broadcaster ... Tony comes from more of a journalistic background and tackling things from that aspect.
"Tony's been back in the mainstream for some time now and accepted back on air now. People will remember that (his conviction for domestic violence) ... but it's in the past."
Tony Simons, head of the New Zealand Broadcasting School at the Christchurch Polytechnic Institute of Technology, also believed Veitch was the front-runner for the job.
He said Radio Hauraki host Martin Devlin also stood out as a candidate, but he is replacing Brendan Telfer at Radio Sport next year.
"I wouldn't disagree with that because he (Veitch) is quite polarising and he certainly isn't afraid to say what he thinks and everyone will be waiting for him to slip up again, won't they?"
Mr Simons said the successor would need to be like Deaker, who he said was broadly experienced across a lot of sporting codes.
His sentimental favourite to get the job was female sports journalist Rikki Swannell.
"I thought of a few left-field ones like Ian Smith if they had a lot of money, then I thought Graham Henry, but he's not very entertaining."
Former Newstalk ZB boss Bill Francis, who discovered Deaker after reading one of his columns in the North Shore Times-Advertiser, said his successor had "very big shoes to fill".
He said Deaker had a very good knowledge base and "was a guy who had done it on the field" as a former representative rugby player and cricketer.

The possible candidates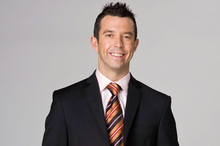 Tony Veitch
Radio Sport host, former TVNZ broadcaster.
Pros: Has a big profile, proven performer over many years with TVNZ and recently on Radio Sport. Front-runner for the job.
Cons: Has a mixed history including a domestic violence conviction.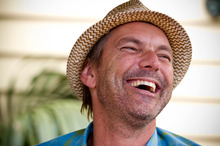 Martin Devlin
Radio Hauraki breakfast show host, sometime TVNZ sports presenter.
Pros: Also has a high profile. Excitable and passionate, loves sport and Manchester United.
Cons: Devlin has already signed up to replace Brendan Telfer as Radio Sport's 9am-12pm host from January next year.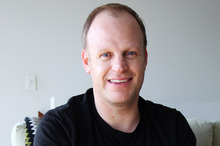 Andrew Mulligan
Co-host of The Crowd Goes Wild, will host TCGW breakfast on Radio Sport.
Pros: Likeable, dependable type who does a good job with TCGW and basketball commentaries.
Cons: Speaks his mind but won't be controversial and polarising. Also unlikely to provide media with occasional slip-up fodder as Deaker did.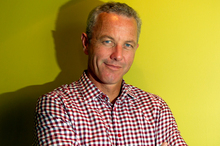 Mark Richardson
Former Black Caps opening batsman, co-host of The Crowd Goes Wild and The Block, will host TCGW breakfast on Radio Sport.
Pros: Apparently had a voicemail message that said "head down, straight bat'' in his playing days.
Cons: Coverage could be at saturation point if "Rigor" gets the job with his TCGW radio slot in the mornings and TV in the evenings when The Block goes to air.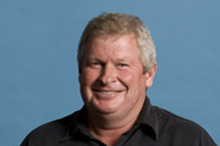 Ian Smith
Former NZ wicketkeeper, Live Sport radio host, Sky Sports sideline commentator, provides comments for the BBC.
Pros: Fountain of sports knowledge. Provides cutting commentaries on cricket and rugby.
Cons: Services are in high demand so he would cost plenty.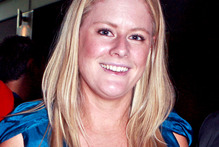 Rikki Swannell
Sports editor, journalist, newsreader and commentator for Radio Sport and Newstalk ZB.
Pros: Intelligent, insightful and female. Swannell could be just what the New Zealand radio sporting landscape needs.
Cons: May be a bit early for Ms Swannell to steer the ship but here's hoping.