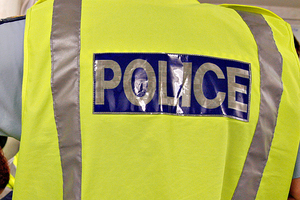 The Government is willing to consider minimum mandatory sentencing for people who assault cops, Police Minister Anne Tolley says.
"If it's effective, we're willing to have a look at it," she said at the Police Association Annual Conference in Wellington today.
Her comment was made in response to a query from the union's Region One director Jug Price.
Mr Price cited a drop in assaults in Australian states which had implemented minimum mandatory sentencing.
According to data from the Western Australian Police Union of Workers, incidents involving assaults on police officers dropped when minimum mandatory sentencing was introduced in the state in late 2009.
In New Zealand, a spate of recent attacks on police has reignited debate around officer safety and policing resources.
At the beginning of today's conference, a video featuring media coverage of several brutal attacks on police - including the stabbing of Auckland Community Constable Todd Martin earlier this month - was shown.
Ms Tolley told delegates legislation was passed last year increasing the penalties for crimes that involved assaults on police
"We probably need to have a look at how that's working. We would consider it [minimum mandatory sentencing]."
Police Association president Greg O'Connor said police were struggling with limited resources and funding.
"Ultimately, if you remove the structure which supports the reduction in crime which we have at the moment ... you don't have to be a rocket scientist to work out that crime's eventually going to be impacted," he said.
"The police budget has been frozen for several years. The demands on police have increased considerably. It's quite obvious that if you demand more, then you really should give more to achieve it."
*****
Recent attacks on police officers:
October
* A police sergeant was punched repeatedly and bitten on the face in west Auckland after responding to a domestic dispute
* Todd Martin, community constable for Mission Bay and St Heliers in Auckland, stabbed in the face
September
Sergeant Simon Tate left with serious head injuries after being attacked from behind while performing a routine patrol in South Auckland
July
* Daylight bashing of a long-serving Nelson police officer resulted in 40 stitches facial and dental reconstruction surgery
- APNZ