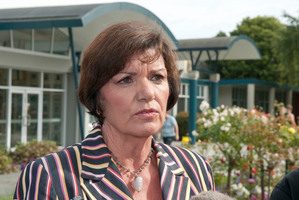 Police Minister Anne Tolley defended a stagnant police force budget in Wellington this morning.
In her address, Ms Tolley - who opened the 78th Police Association Annual Conference - cited New Zealand's decrease in reported crime over the past three years.
Offences, which fell by 17.4 per cent in that time and 7.4 per cent in the past year, showed the focus on crime prevention by frontline officers was "getting the results we wanted'', she said.
"I'm advised that there has been a 22 per cent drop in assaults on police between 2007 and 2012. Whilst that is welcome, one assault is too many.''
The police budget last received a cash injection in 2009. While $50 million in funding was received, there has been no increase in subsequent years.
Ms Tolley told the conference it was Police Commissioner Peter Marshall's job to allocate funding and resources.
Questions regarding staff restructuring and the use of non-sworn staff and volunteers were rebuffed by Ms Tolley as an "operational matter''.
"As Minister, I have absolutely no influence and do not get involved. That's a completely operational matter issue. The Commissioner is entirely independent on how he manages his staff and you wouldn't want it any other way.''
Police Association president Greg O'Connor, whose continuing leadership of the union will be voted on later today, warned Ms Tolley that police were struggling with limited resources and funding.
A video shown at the conference, prior to Ms Tolley's speech, featured media coverage of several brutal attacks on police - including the stabbing of Todd Martin, community constable for Mission Bay and St Heliers, earlier this month.
Mr O'Connor warned that ongoing restructuring could lead to serious long-term consequences.
"Ultimately, if you remove the structure which supports the reduction in crime which we have at the moment ... you don't have to be a rocket scientist to work out that crime's eventually going to be impacted,'' he said.
"The police budget has been frozen for several years. The demands on police have increased considerably. It's quite obvious that if you demand more, then you really should give more to achieve it.''