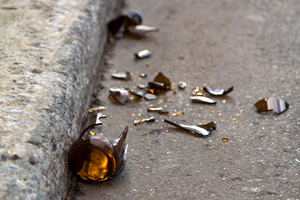 Neighbours of a man who died from head injuries did not seek immediate medical help when they saw him in his driveway, as it was not unusual for him to be "sleeping the booze off in the front lawn", a coroner's report has stated.
South Auckland man Michael Sonny Wilson, 45, died on March 17 from blunt force head injuries.
In her report, Coroner Deborah Marshall described the events leading up to Mr Wilson's death, and highlighted evidence showing he was known to be a heavy drinker who would often fall over and hit his head.
Three days before he was pronounced dead, Mr Wilson was drinking with a friend.
The pair made their way to the house of his friend's relatives, Stewart and Lily Poa, and remained there until an argument broke out.
"Mr Wilson was standing on the veranda by the steps talking to the others when he fell backwards down the steps and hit the concrete, landing on his back," the report stated.
Mr Poa and Mr Wilson's friend then carried the 45-year-old to Mr Poa's car so they could take him home.
"At this stage, Mr Poa thought that Mr Wilson was suffering the effects of too much alcohol. He did not think he was injured from the fall and could not see any blood or injuries," the report stated.
The pair then left Mr Wilson about halfway down the driveway of his house lying on his back.
Evidence from one of Mr Wilson's neighbours, who was home when he was left in the driveway, said he did not think much of it as he had often seen Mr Wilson like that - "sleeping the booze off on the front lawn".
It wasn't until the next day, when Mr Wilson's friend came back to his house and found him lying on the ground outside, that an ambulance was called.
Coroner Marshall said in her findings that by the time Mr Wilson was taken to hospital, the damage to his brain was too great and treatment options were limited.
The fall at the Poa's house appears to have caused his fatal head injuries, she stated.
"His neighbours did not think it was unusual for him to be lying on the ground and so it was not until the next day that anyone sought medical assistance for him."
"This death is a reminder of the dangers of excessive alcohol consumption," Coroner Marshall said.
- APNZ