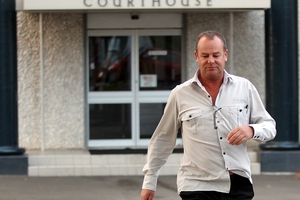 A real estate agent who threatened to kill his former bosses has been found guilty of professional misconduct.
Wanganui real estate agent William Hume was charged by the real estate agents' disciplinary body after threatening the elderly owners of DGV Realty, Dale Vanderhoof and Jean Palmer-Holmes.
The Real Estate Agents Disciplinary Tribunal also heard Hume behaved violently and aggressively on a number of occasions between 2008 and 2011 towards two other agents.
Comments included telling one licensee that they had "f***ed with me once too many. I am going to destroy you, I'm going to take you out".
Another agent said Hume told him he felt "like coming over there and smashing you".
He also told the same agent that: "I don't make threats I'm not prepared to carry out."
Vanderhoof and Palmer-Holmes, who used to employ Hume, said the agent had threatened to kill them when relations turned sour.
In her evidence, Palmer-Holmes said Hume told over the phone he was "coming to get ya, pay me ya bastards, I'm going to kill you both".
The Wanganui Chronicle reported Hume was found guilty of making a threatening phone call to the couple and fined $750.
Hume appealed against the decision but the appeal was dismissed in December.
Hume said yesterday the tribunal was not given the full story.
His submission, given after the hearing, stated the tribunal had only "half the evidence".
He also said some of the evidence used against him by the authority was from a "historic argument" that had long been forgotten.
Hume said the tribunal decision was "totally wrong", and he had lost faith in the authority. Vanderhoof and Palmer-Holmes were relieved at the result.
In its decision, the tribunal stated evidence provided by the authority was assessed as "honest and reliable".
It also highlighted concerns about Hume's "threatening and aggressive" conduct, questioning whether he should be trusted in the home of a vendor. The penalty against Hume is yet to be decided.
- APNZ