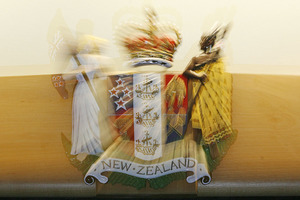 A woman has taken the bold and unusual step of applying for her name to be made public to expose her adult son who was convicted of rape and incest against her.
Erin Wills of Tauranga has been named in court documents, as has her son, Adam Charles Pollard.
Pollard was sentenced to five years and nine months in prison for 13 convictions: one of rape, nine of incest, two of assault and one of threatening to kill Wills.
Court documents named Wills as Pollard's biological mother. She had him when she was aged 14 or 15 and adopted him out. They had little contact until he found her again when he was 28 and she 42, and he moved in. The offending began soon after and continued from May 2010 until May 2011.
Pollard's defence was the relationship was consensual.
Pollard appeared before the Parole Board on August 20 for the second time but the board said he kept portraying himself as a victim rather than as a person convicted of sexual and violent offending.