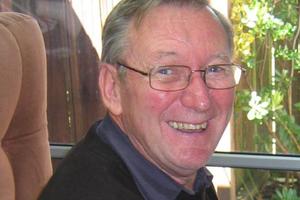 The fourth anniversary of an Auckland cyclist's hit-and-run death has prompted appeals to bring the driver responsible to justice.
Today marks four years to the day that 62-year-old Helensville doctor Graham Robinson, a keen cyclist, was killed.
Police investigating the hit-and-run death are appealing for the person who killed Dr Robinson, or anyone who had information on the case to come forward.
At 8.50am on Wednesday October 14, 2009 Dr Robinson and his friend Dr Peter Kalinowski were biking south along Peak Rd in Helensville.
The weather was fine and sunny and the pair were enjoying a recreational ride, police say.
Dr Robinson was cycling in front of his friend and as they rode along Dr Kalinowski heard a car approaching from behind.
Dr Kalinowski called out to his friend to warn him that a car was coming and Dr Robinson moved further left towards the side of the road.
The car then passed Dr Kalinowski, using the right hand side of the road to overtake, and then sharply veered its way back into the left lane.
As it passed Dr Robinson it either clipped the front wheel of his bike or came so close that the wind disturbance caused him to take evasive action and he was propelled over the handlebars and onto the road, police say.
Although Dr Robinson was wearing a helmet, he suffered a severe head injury and died the following day at North Shore Hospital.
The driver of the vehicle did not stop, and is yet to be identified.
The car was described as an older model white ute, with an off-white canopy and the word "TOYOTA" written in large, bold black writing across the back.
Over the years a number of people had approached police with information, however none of the leads had resulted in the driver being located.
Checks of around 500 similar vehicles identified as being in the Rodney area at the time also failed to provide any further clues.
Detective Senior Sergeant Brett Batty said it was very frustrating that after four years enquiries hadn't revealed the person responsible.
"We would love to be able to provide Dr Robinson's family with some answers and bring whoever did this to justice.
"The person who was driving on that day will know that they hit someone and I would appeal to their conscience - it must be very difficult to live with yourself knowing you were responsible for something like this," Mr Batty said.
"Perhaps the passage of time has tweaked their conscience, or they have told someone what happened.
"This was a family man, a good friend, and a respected member of the community who was killed and we'd really appeal to anyone who has any information to do the decent thing and give this man's friends and family the answers they deserve."
Anyone with information was asked to call Mr Batty on 09 426 4555 or Crimestoppers, anonymously, on 0800 555 111.
- APNZ