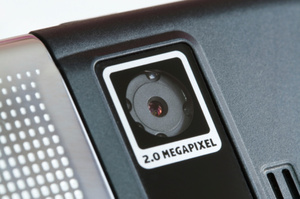 A peeping tom who spied on women and girls in public toilets across Auckland has been jailed for 19 months and two weeks.
Luke Tyron Day, 25, leered over cubicle walls of women's toilets, sometimes making lewd comments, to "satisfy [his] own selfish desires", Auckland District Court heard today.
Day, who was supported in court by his mother, was convicted of numerous charges, including 14 of making intimate visual recordings, eight of indecent acts with intent to insult, four of being in a building unlawfully, and one of aggravated assault in an attempt to flee.
He pleaded guilty to all charges.
Day hid in women's bathrooms in numerous locations around Auckland, frequently returning to the same places, including the Atrium on Elliott shopping centre, cinemas, and Burger King on Queen Street, from 2009 until March this year.
His "deviant" behaviour escalated over time to include more frequent attempts and recording women without their knowledge, as well as exposing himself on a number of occasions.
His victims included an 11-year-old girl.
In a victim impact statement written by her mother and read out in court, the girl is described as "still scared" when out in public places two-and-a-half-years after the incident, and scared to go to sleep at night, afraid she will be "taken away".
Her mother said she has become over-protective of her.
"I don't let her out on her own and I always make sure I'm with her if she needs to use a public toilet," she said.
On a number of occasions, after being spotted by the women he was spying on, he spoke to them, saying things like, "come on, show me", "I'm not going to hurt you, I just want to watch", and other more explicit comments.
In February this year he hid in the female toilets of Burger King on Queen Street and took 11 intimate photographs of 10 different women without their knowledge, before going to the women's bathrooms in the Atrium shopping centre and attempting to do the same.
However, one woman caught him taking photographs of her on the toilet, and attempted to kick down the door of the cubicle he was hiding in and demanded he delete the images he had taken on his iPhone. He refused and instead pushed her, knocking her over as he fled the building.
In March he went back to the Atrium and took more photographs of two different women without them knowing.
He was caught shortly afterwards, but attempted to flee the country when he was released on bail. He was arrested by Customs with a one-way ticket to Australia.
In sentencing, Judge Claire Ryan concluded that home detention would not be appropriate for Day's crimes.
"I do not accept that you are at a low risk of reoffending. In my view you are high risk unless there are some interventions," she said.
"You enjoy watching females on toilets, you enjoy shocking and surprising them, and there's been an escalation in your offences from 2009 to 2013.
"You accept your offending behaviours are a precursor, or gateway, to more serious offending.
"Therefore I am concerned about progression. I do not think that just because you have been in jail you will be able to repress your urges once you get out of jail."
She said she was "concerned about the prowling, predatory nature" of his offences, seen in his repeatedly returning to the same places despite the risk of being caught.
Day had been "deliberately insulting" and spoke to victims "in a way which was demeaning", Judge Ryan said.
However, she took into account his acceptance that he needs help and his attempts at receiving counselling in prison, as well as his "palpable and discreet" remorse.
Judge Ryan said the fact his mother - who was described as "very disappointed" and upset by her son's actions - was supporting him would help with his recovery.
A six month period of compulsory counselling and psychological treatment upon release was also imposed. Judge Ryan also ordered the smartphone which Day used to take photographs of women to be destroyed.
- APNZ