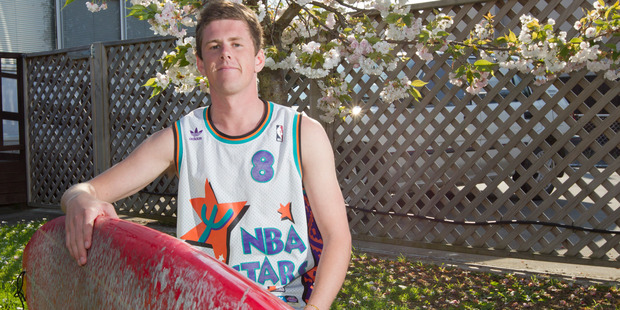 A door-to-door laundry service for Raetihi residents as they enter day 6 with no water, and a dramatic surf rescue in Waimarama are just two of the stories making headlines around the regions today.
Four people were involved in a 'bloody horrible' surf rescue at Waimarama Beach yesterday.
Ruapehu District Council will be doing a laundry run for Raetihi residents affected by the water crisis today.
Cameras in Rotorua taxis have failed to save cabbies from being assaulted.
Around 60 vacant state homes in Northland will be sold to help first home buyers.
The continuing vandalism at Gordon Park Scenic Reserve is frustrating DoC workers.
Hundreds of Northland drivers are flouting red light rules annually.
Thousands of calls for help in the Bay of Plenty are going unanswered.
History was made yesterday with Wairarapa's first same-sex wedding taking place in Masterton.
There were paws in the pews at St Paul's Cathedral, Dunedin, yesterday.
Peter Evans and his family raided their house to find pink items to wear during the Papamoa Beach Pink Walk.
Police are pleased the Hawke's Bay Spring Carnival went off without a hitch over the weekend.
The champagne is still flowing in Tauranga for the newly crowned Miss Universe New Zealand, Holly Cassidy.
A Rotorua raffle winner plans to share the wealth around her neighbourhood.
And finally, well-dressed racegoers strutted their stuff at Fashion in the Field over the weekend.
Other stories making headlines around the regions today:
Sister act helps take music to streets.
Lauder teenager wins national design award.
High demand for Dutch market produce.
Te Mata Peak competitors 'ripped off'.