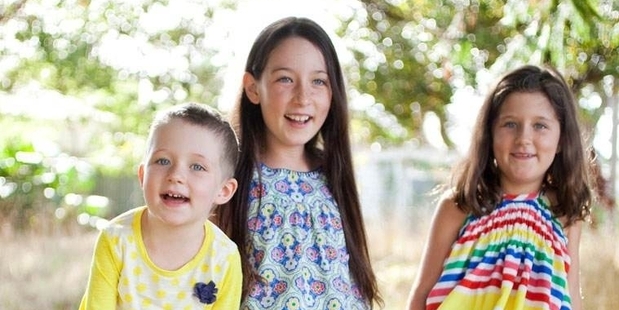 With their youngest member's immune system vulnerable because of treatment for leukemia, the Johns family have had their activities limited.
"Part of her treatment meant she had really low immunity for quite a while, so that means you can't really go anywhere," said Kerri Johns, of her daughter Emilie, 4. "So we were housebound for a good nine months, and also having to stay near the hospital has meant we haven't really gone anywhere."
Now, with Emilie in a less intensive phase of her treatment, the family-of-five are taking a special holiday.
Chosen as part of the Hyundai Family Time Project, which sees 12 families gifted with up to a month of their choice of family time, the Johns are off to the South Island.
"We're hoping [to go] mid-February, we've just got to work it in between hospital appointments and things," Mrs Johns said. Queenstown, Kaikoura and Nelson are on their hit-list.
Emilie and her sisters Chloe, 7, and Ella, 9, were "jumping up and down" when they learned of the trip, their mum said. Emilie was just 3 years old when she was diagnosed with leukemia. She is now on maintenance treatment, which will end in September next year.
"She still has daily chemo pills and once a month has to go into clinic for chemo, and every three months has a lumbar puncture," Mrs Johns said.
"But her immunity generally is a bit better, so she is starting to get out and about and do a few more normal things now, started back at dancing and things like that."
As the world opens back up for the Point Wells family, Mrs Johns laughs when asked how three weeks in a campervan will go: "Good quality time. No escape."