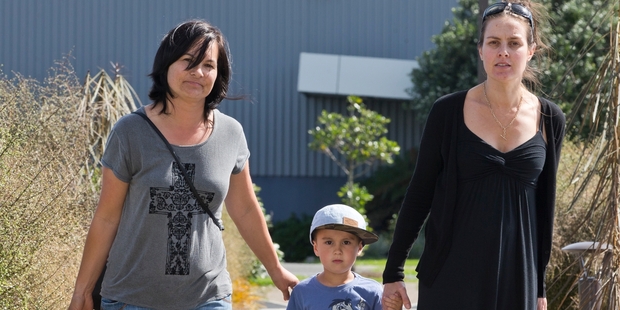 A family who saved for two years for a holiday to Rarotonga had their plans thrown into disarray when a pilot called in sick and the flight was cancelled.
They also risk being out of pocket by thousands of dollars after they were forced to book new accommodation to avoid having their holiday time cut in half.
Tracy Te Wake was supposed to be travelling with her brother, sister-in-law, their two children and more than a dozen others to Rarotonga on Tuesday night.
"We were booked on a 7pm Virgin Australia flight but were told in the afternoon that the flight had been delayed two hours."
When they got to the airport there had been a further delay and they got as far as the gate when they were told the flight was cancelled.
"They put us up in accommodation and said they would keep us informed and try and get us on another flight," said Ms Te Wake.
But instead of being kept informed they were told to ring an 0800 number, which quickly overloaded. When they eventually were able to get through staff had no idea the flight had been cancelled.
"Some people had been told to contact their travel agents who would have to rebook them on another flight. Basically no one was taking any responsibility."
They were given a piece of paper for insurance purposes but it didn't say why the flight was cancelled.
"Even our travel agents couldn't get hold of people."
Some in their party paid $700 to get on an Air New Zealand flight but for most of them that wasn't possible.
"The option was to buy another flight but goodness me, the others were lucky to get one for $700 ... We have saved for this flight for ages, we can't afford to do that."
They expect to leave tomorrow but had to book new accommodation to extend their stay as well as shifting commitments at home because they will be back later than anticipated.
They will have to pay the hotel upfront at $1000 a room and hope their travel insurance will pay for it.
Mrs Te Wake said she could understand why the flight was cancelled but questioned why there was no pilot on standby who could have replaced the one who fell ill.
"It's no consolation to us when we've paid for a holiday ... It's a huge mess," she said.
A spokesman for Virgin Australia said it sincerely apologised to passengers affected by the cancellation.
"Unfortunately due to scheduling requirements and crew availability, the service was regrettably cancelled at a late stage," he said.
"Virgin Australia went to every effort to find alternate solutions and can confirm all guests will be re-accommodated on to later services."
It's understood some of the initial confusion at the airport could be attributed to airline staff trying to find an alternative to cancelling the flight.
The airline had a number of "contingency plans" to deal with circumstances such as unwell pilots, including rostering pilots and crew on reserve, the spokesman said.
"Unfortunately, this was an extremely rare instance where all of the contingencies, including these reserves, had been utilised. We sincerely apologise for the inconvenience caused."