Send your weather-related stories, photos or video here.
A "handful" of weather-related jobs meant emergency services were less busy last night.
Fire Service northern communications shift manager Scott Osmond said about five jobs in Auckland and Northland were reported.
They were mainly fallen trees and power lines.
It was "nothing notable" compared to the previous night.
Landslips and debris on the roads, which caused problems for motorists yesterday, had been mostly cleared.
One area of road - the junction of State Highway 16 leading to Helensville - was closed to motorcycles and cars this morning due to flooding.
The Transport Agency said detours were in place for these vehicles. Those in four-wheel-drives and heavy vehicles using the road should take extra care.
In other parts of the country, emergency services said no weather-related incidents had been reported overnight.
Roads blocked after yesterday's stormy weather had also been cleared.
Met Service said the low, which had brought heavy rain and gales to the North Island and parts of the South Island, was now moving towards the east of the country.
While another bout of stormy weather was expected tomorrow, the forecast service have advised it should not stay for long.
Met Service meteorologist Dan Corbett said the low was expected to be approaching the South Island on Friday.
Unlike the current system, it would pass fairly quickly across the country on Saturday, he said.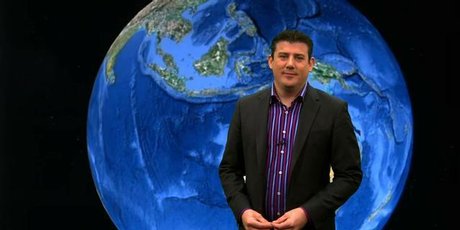 Send your weather-related stories, photos or video here.
- APNZ