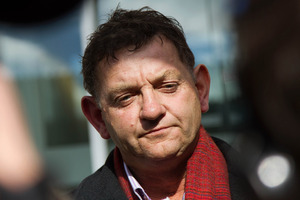 Scott Guy's parents are determined not to dwell on the tragic circumstances of their "hero" son's death.
Bryan Guy, along with his wife Joanne, were part of a small group that gathered in Wellington today to celebrate the White Heart Trust day.
The day, held annually on September 25, remembers murder and suicide victims.
Scott was murdered three years ago. His brother-in-law Ewan Macdonald was found not guilty of his murder.
Bryan Guy told those gathered, who included members of Victim Support and White Heart Trust founder Simon Cowan whose own son was murdered in 2001, that Scott's death had altered the family's lives forever.
"Scott is a hero in our family, just as every lost loved one is a hero to their own.
"The pain in our broken hearts is at times almost too much to bear. The heartbreak we experience is not something we expect to overcome, but rather learn to live with," he said.
Dwelling on past experiences and losses was not an option.
"Each day now we focus on what we have left and not what we have lost. Because of Scott, we have learnt to appreciate each moment and to appreciate each other.
Through this tragedy we have learnt a lot about ourselves, what we stand for, what kind of people we are, what is important to us."
"Time does not lessen the losing of a beloved child. However, we have precious memories of Scott - how he enjoyed his life, his family and his farming," Mr Guy said.
Creating a better future for their family was the most important thing.
"We are determined that we will build a future not on anger or resentment, not on revenge or sorrow.
"We must build a future for our children and grandchildren on love and compassion on hope and faith," he said.
- APNZ