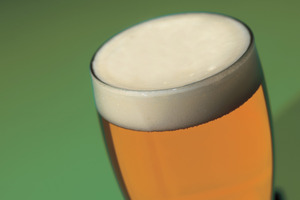 Auckland Grammar has sent 16 boarding students packing after they were caught drinking before a school social.
Headmaster Tim O'Connor said the boys, aged 16 to 18, drank a range of alcoholic drinks before the annual dance on Friday last week for residents of the Tibbs House school hostel.
The social was for all 120 boarders and girls came in from Auckland girls' boarding schools.
O'Connor did not believe any girls were involved.
"Some of the boys drank 500ml of cider, others had a can or two of beer, some drank pre-mixed drinks and others were tipping vodka into a can, maybe some had 150-200ml of vodka."
He described their actions as "some form of a brain fade", but also a serious breach of rules. All the offending boys had been told to leave the hostel.
They were discovered after teachers smelled alcohol on their breath. "None of them were intoxicated," O'Connor said.
"It wasn't an easy thing to detect - nobody fell over or anything like that."
Senior students old enough to purchase alcohol had bought the drinks.
All the boys had acknowledged they had "stuffed up".
A letter was sent to all Tibbs House parents on Friday.
The boys can finish the academic year as day boys, and any wanting to return next year will have to arrange accommodation in Grammar's zone.
"This is a very unfortunate set of circumstances, affecting a group of promising young men, who acted without thinking," O'Connor said.
"We would prefer not to have to react, but we have little choice if we are to protect the safety of all in our care."
Ministry of Education figures show that last year, 665 students were stood down for alcohol-related incidents.