Vendors using hot real estate market to shift dodgy properties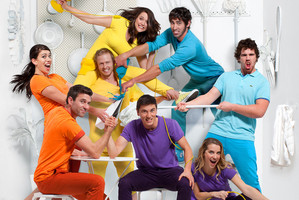 Auckland's property boom and renovation programmes such as The Block NZ have prompted a rush of DIY, but experts warn buyers not to get in over their heads.
Paymark's latest statistics show spending at hardware and home decorating stores is increasing steadily, to $210 million a month at the beginning of this year compared to just over $90 million at the beginning of 2004.
In July, $146.7 million was spent on DIY and decorating, almost 13 per cent more than July 2012. The increase in spending has accelerated over this year.
Grant Tibbits, who runs The Property Inspectors, which does pre-sale checks, said people were using the hot market to sell problem properties. "Everything is selling. If you've got a dodgy house, now is the time to get rid of it."
He said he frequently saw renovations that had not been done to building code standards, or without the right consents. "It's probably sound and it's not going to fall over but it doesn't comply."
Sometimes it was better to pay slightly more for a property that did not need work done to it.
"Whether you pay the money today, tomorrow, in six years or five years, if it's going to cost $30,000 to do up a property maybe you're better to look at a house that's $30,000 dearer, unless you're going to come into money every so often. People buy thinking a property is cheap and they will do things to it but they don't have the money."
Peter Wolfkamp, foreman for The Block NZ, said any work that required a building consent now needed to be done, or supervised, by a licensed building practitioner. "Lots of people recognise that they can save themselves a lot of cost by doing it themselves but now they legally can't."
Clients often asked how they could save money on renovations, he said. It was usually by doing labour themselves, or by taking care of the clean-up work afterwards.
Some of the most effective renovation was work that could not even be seen, such as good insulation. "It doesn't look any different but it will feel better."
Real Estate Institute chief executive Helen O'Sullivan said do-ups were a lot more work than most people realised.
Those who do embark on a DIY project should spend their money carefully, said Bayleys Auckland eastern bays residential manager Rachel Dovey. "Inside, a rudimentary starting point is new paint, wall and floor coverings, or repolishing old floors if need be. "
She said people who had more to spend could look at kitchens and bathrooms.
"From a return on investment perspective, when installing a new kitchen or bathroom, the fittings don't have to be Italian granite or top of the range European tapware, they just have to look stylish and be functional."