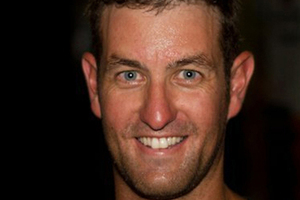 Andy Marshall was fatally hurt when he was thrown through the window of a West Australian bar in 2011. Photo / NZ Herald
An Australian man found guilty of shoving a New Zealand man to his death in West Australia has had his murder conviction quashed.
Stefan Pahia Schmidt, who pushed musician Andy Marshall before he fell to his death through a second-storey window at Cottesloe's Ocean Beach Hotel, will face a retrial after winning his appeal in a unanimous decision delivered by three judges of the Court of Appeal this morning.
The court ruled there had been a miscarriage of justice because the trial judge did not adequately direct the jury on an essential element of the case against Mr Schmidt.
A jury found Mr Schmidt guilty of murder after a Supreme Court trial last year.
Mr Marshall, the cousin of slain Feilding farmer Scott Guy, suffered fatal injuries after being pushed by Mr Schmidt while talking to a woman at the beachfront pub on May 8, 2011.
The 26-year-old shoved Mr Marshall with sufficient force to propel him into a full-length glass window, from which he fell to the cement pavement below.
During the trial, the prosecution did not allege that Mr Schmidt intended to kill Mr Marshall, but claimed he intended to cause him bodily injury of such a nature as to endanger, or be likely to endanger, his life.
In this morning's judgment, Chief Justice Wayne Martin said that at no point in the case did the prosecution identify the bodily injury which it was alleged that Mr Schmidt intended to cause or the particular manner in which it was asserted he intended to cause such injury.
"The prosecution case on that topic was no more specific than asserting that the jury could find an intent of the requisite character from the fact that Mr Schmidt pushed Mr Marshall with significant force in close proximity to concrete pillars, brick walls and wall-to-wall windows,'' Justice Martin said.
He said the trial judge directed the jury that before they convicted Mr Schmidt of murder, they needed to be satisfied beyond reasonable doubt that he intended to cause Mr Marshall a bodily injury and the injury had to be of such a nature as to endanger or be likely to endanger his life.
But Justice Martin said the trial judge did not give the jury any more guidance on the subject of the particular bodily injury which Mr Schmidt had intended.
"In the particular circumstances of this case, the failure to give such a direction created a real risk that the jury may have reasoned towards a conclusion of guilt without being satisfied beyond reasonable doubt that Mr Schmidt intended to cause Mr Marshall to impact and break the window, which was an essential step on the path to a conclusion of guilt of murder,'' Justice Martin said.
"This caused a miscarriage of justice.''
Mr Schmidt was remanded in custody and will appear in the Supreme Court for a status conference on September 19.
- The West Australian
- APNZ