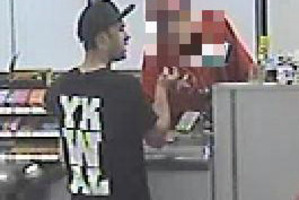 Ongoing enquiries into the death of 20-year-old Israel Jack, known as Issy, in Rotorua have raised a crucial timeline question that police believe the local community can help to answer.
Officers investigating his death have confirmed that he was at the Caltex Service station at the intersection of Te Ngae Rd and Owhata Rd at approximately 4.20am.
The call to report that he had been hit by a car was made to emergency services at approximately 4.25am.
Police have now confirmed that call was made as the second of at least two vehicles had struck Mr Jack.
"At present we believe there is a gap of only five minutes between Mr Jack being in the Caltex Service station and the emergency call being made, but in that time Mr Jack has covered a distance just shy of 1.4km," said Detective Senior Sergeant Zane Smith.
"It is really important that we gather as much information about Mr Jack's movements along that stretch of road so that we can establish without doubt how he covered that distance and how he came to be lying in the road when he was struck by the two vehicles."
To help jog memories of anyone in the area on that morning police have released images captured on security cameras at the Caltex Service Station which shows the distinctive large white lettering on the front and back of his t-shirt.
Police want to hear from anyone who saw Mr Jack who hasn't yet spoken with police, or has any information that may assist the ongoing inquiries. Police also want to hear from anyone who was travelling along Te Ngae Rd who saw anything that might be relevant.
Anyone with information is asked to contact Rotorua Police on 07 348 0099. Alternatively information can be provided anonymously via Crimestoppers on 0800 555111.
For more articles from this region, go to Rotorua Daily Post